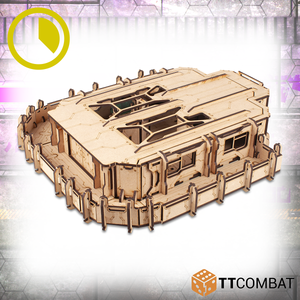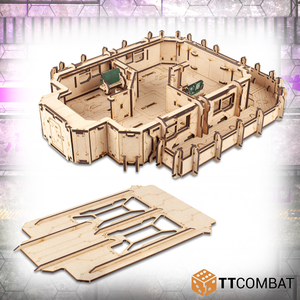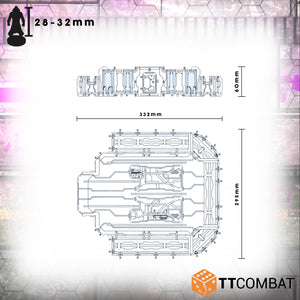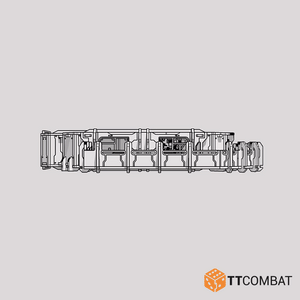 "Yes, yes... stasis is tough but you've been asleep for 37 years. You're late for work!"
There is no escape from work, in fact, there's even more to do when you're taking over a planet, and number crunchers need to work somewhere so the M.U.L.E Office is the perfect location for them. Spacious, full of the latest tech, and barricades to keep those all-important workers safe.
The M.U.L.E Office kit is made from 3mm MDF and Acrylic. It is a great scenery kit to use in Sci-Fi skirmish games, will work perfectly with 28-32mm games and miniatures, and look great on any Sci-Fi inspired game board.
Model supplied unpainted and requires assembly. We advise using PVA glue for the best results. Some kits may need filing for a perfect fit - always dry fit your models first for best results. Any miniatures are for scale only and are not included.