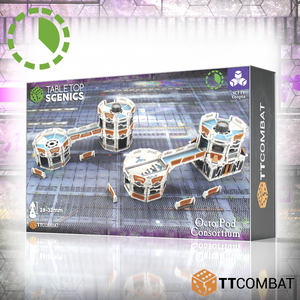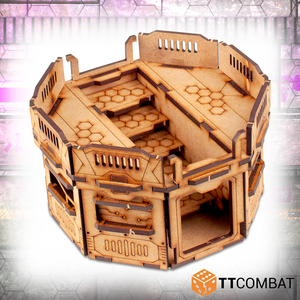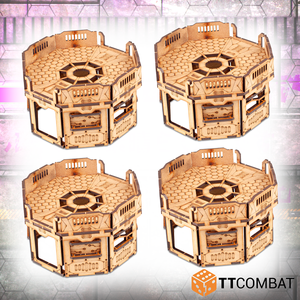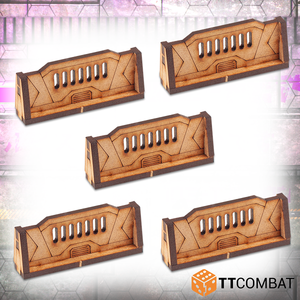 "It was supposed to be a pentagon, but corners were cut"
The Octo Pod Consortium is a fantastic set for any Sci-Fi tabletop, it is fully modular with the rest of the Octopod kits allowing for the pods to be extended to infinite heights alongside this the Consortium can be set up as a Sci-Fi outpost which can be stacked high or expanded out.

The Consortium Features:
- 4 Octopods
- 1 Octopod stairway
- 1 Octopod Square base
- 2 Walkways
- 1 Ladder
- 5 barricades
- 2 Drums

The Octo-pod Consortium kit is made from 3mm MDF. It is a great piece of scenery to use on the tabletop it is suitable for 28-32mm scale miniature games.
This Kit is supplied unpainted and requires assembly. We advise using PVA glue for the best results. Any miniatures are for scale only and are not included.