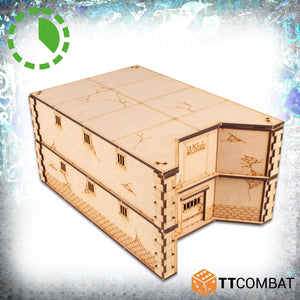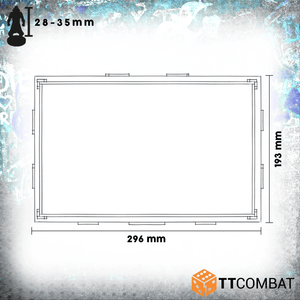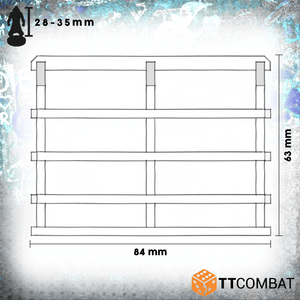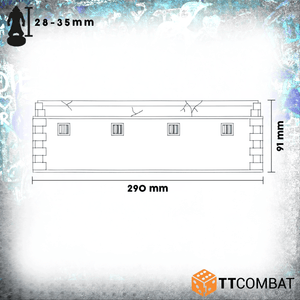 "Being arrested is like getting a free ride in a cop car, except the destination is a lot less fun."
The PCPD, a cornerstone of the community. Keeping the citizens of this fair city safe
and criminals behind bars and solid steel doors. That's right, no way in or out unless in
an official capacity. 
The PCPD: Cell Blocks are the best way to pad out your prison. making it a full-blown penitentiary for housing the most heinous of criminals or the local neighbourhood Karen, same thing really. Consisting of a ground floor with bar cells and a second floor with high-security steel doors. more suited for solitary treatment. The face of the building also has a space allowing you to label your cell blocks giving you the option to add as many cell blocks to you penitentiary as you like.
This kit is made from 3mm MDF and is easily assembled. With a large footprint, loads of indoor gameplay area, and is perfect for a cityscape 28-32mm tabletop game.
Model supplied unpainted and requires assembly. We advise using PVA glue for the best results. Some kits may need filing for a perfect fit - always dry fit your models first for best results. Any miniatures are for scale only and not included.