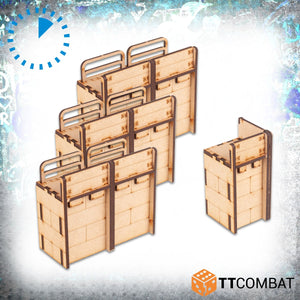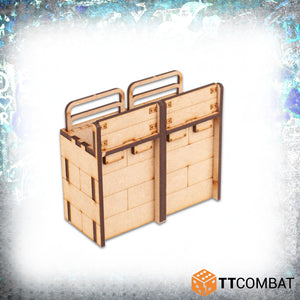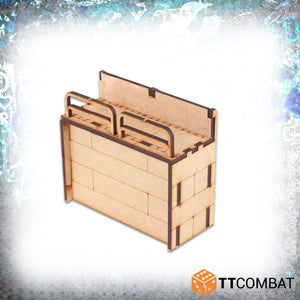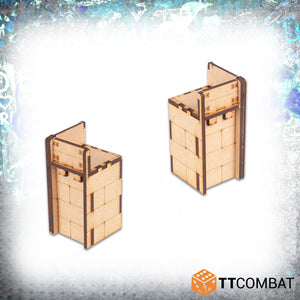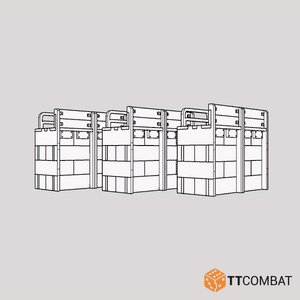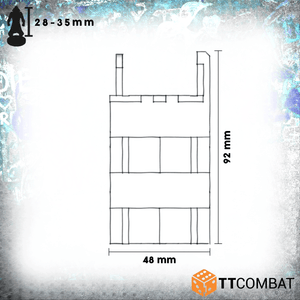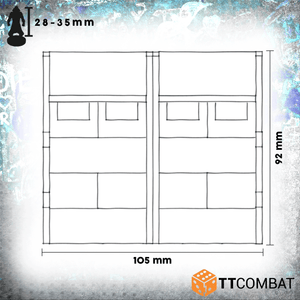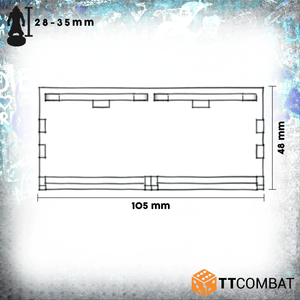 "Strong walls can only be built on the foundation of trust and respect... or, you know, breeze blocks."
The PCPD, a cornerstone of the community. Keeping the citizens of this fair city safe
and criminals behind bars and solid steel doors. That's right, no way in or out unless in
an official capacity. 
The PCPD: Wall Sections are the perfect add-on to the PCPD collection. Allowing you to construct a solid perimeter wall, butting up to the watch tower and allowing access to the top of the walls. Perfect line of site for aerial attacks anywhere in or out of the prison and a solid structure providing cover for any attempted jailbreaks.
This kit is made from 3mm MDF and is easily assembled. With a large footprint, loads of indoor gameplay area, and is perfect for a cityscape 28-32mm tabletop game.
Model supplied unpainted and requires assembly. We advise using PVA glue for the best results. Some kits may need filing for a perfect fit - always dry fit your models first for best results. Any miniatures are for scale only and not included.