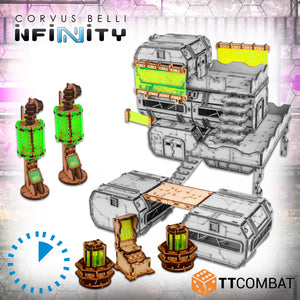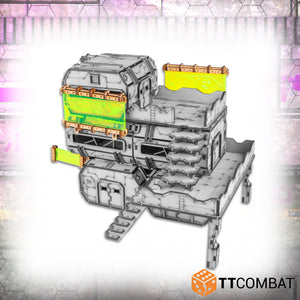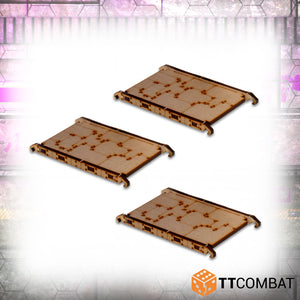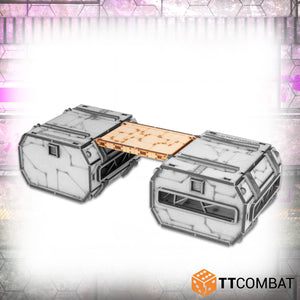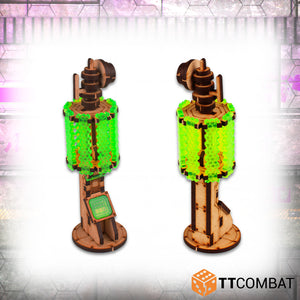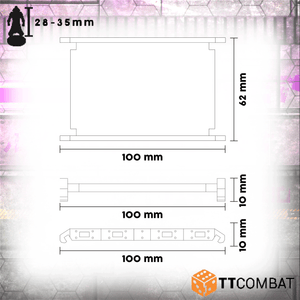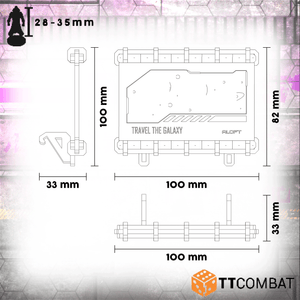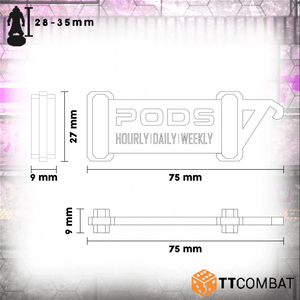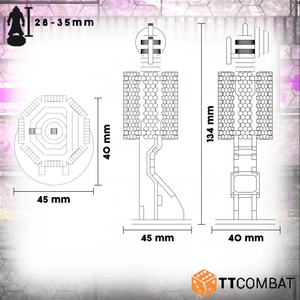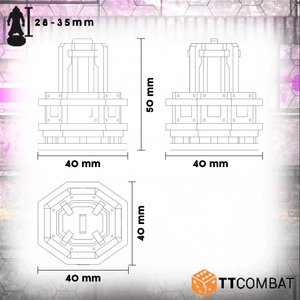 "It is good to have an end to journey toward; but it is the journey
that matters in the end."
The Sci-Fi Utopia, an incredible land filled with magic, wonder, science and prefab cities able to be erected in a single day. Modular by design with the idea of ever expanding cityscapes. The sky truly is the limit. Well, that and gravity. 
The Prefab Accessories! Designed for the Prefab Housing Pods but will fit with any of the Prefab range. Objective markers, bridges and billboards, all you need to add a bit more of a futuristic look to your table.

This kit is made from 3mm MDF. It is a great piece of scenery to use on the tabletop it is suitable for 28-32mm scale miniature games. It is also entirely modular and interchangeable with all the other Prefab buildings in the Sci-Fi Utopia range.
The kit supplied is unpainted and requires assembly. We advise using PVA glue for the best results. Any miniatures are for scale only and are not included.