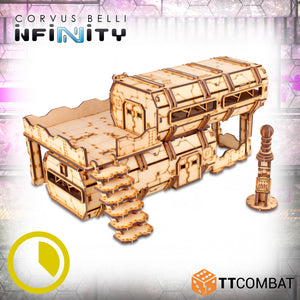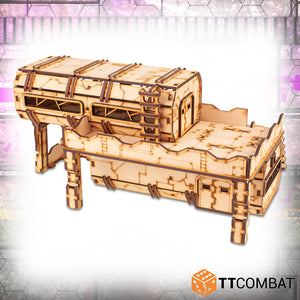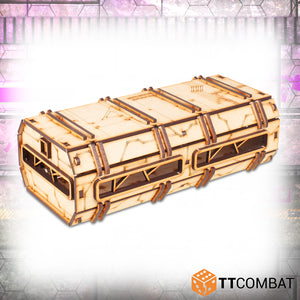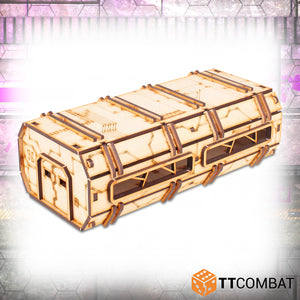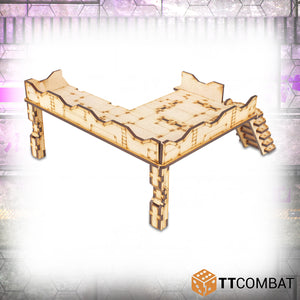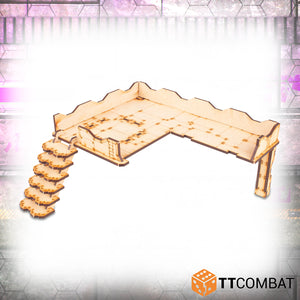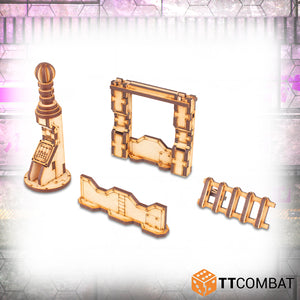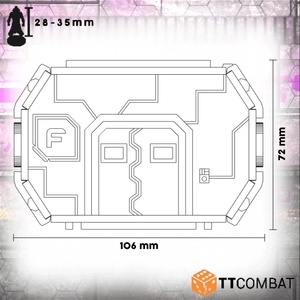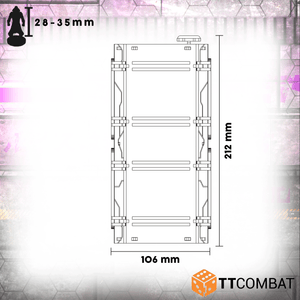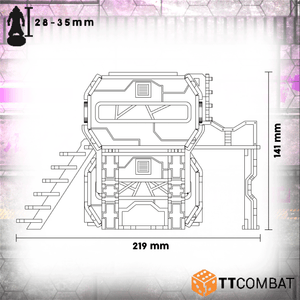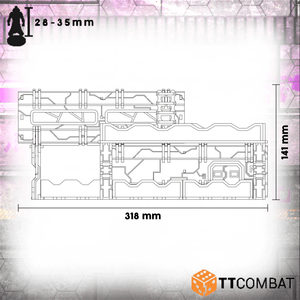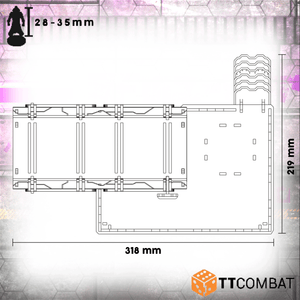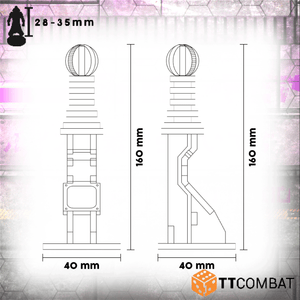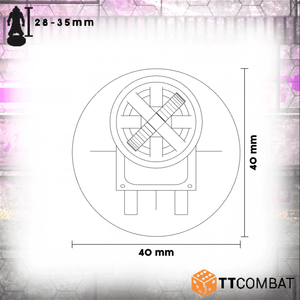 "Perhaps the greatest utopia would be if we could all realise that no utopia
is possible. No place to run, no place to hide, just take care of business
here and now."
The Sci-Fi Utopia, an incredible land filled with magic, wonder, science and prefab cities able to be erected in a single day. Modular by design with the idea of ever expanding cityscapes. The sky truly is the limit. Well, that and gravity. 
The Prefab Beta, designed as an industrial building with its own transmitter, perfect for an objective marker and barriers for those troops needing to take cover. The modular design also allows this building to be an add on to the housing pods and Prefab Alpha.

This kit is made from 3mm MDF. It is a great piece of scenery to use on the tabletop it is suitable for 28-32mm scale miniature games. It is also entirely modular and interchangeable with all the other Prefab buildings in the Sci-Fi Utopia range.
The kit supplied is unpainted and requires assembly. We advise using PVA glue for the best results. Any miniatures are for scale only and are not included.