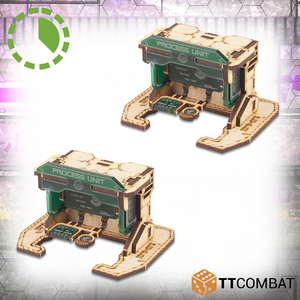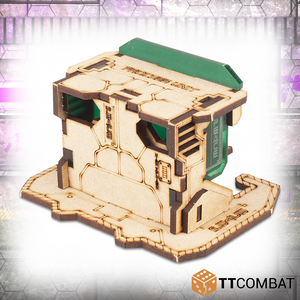 "Sad state of affairs when the state just expects you to process yourself..."
Cuts have been made everywhere, now the law is in your own hands with this Process Unit. That's right, if you have committed a crime you are actually expected to turn yourself in for processing.
The Process unit is made from 3mm MDF and Acrylic. It is a great scenery kit to use in Sci-Fi skirmish games, will work perfectly with 28-32mm games and miniatures, and look great on any Sci-Fi inspired game board.

Model supplied unpainted and requires assembly. We advise using PVA glue for the best results. Some kits may need filing for a perfect fit - always dry fit your models first for best results. Any miniatures are for scale only and are not included.