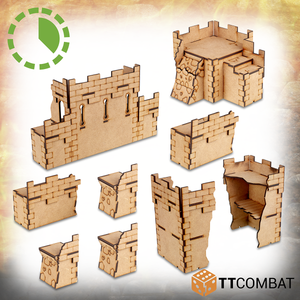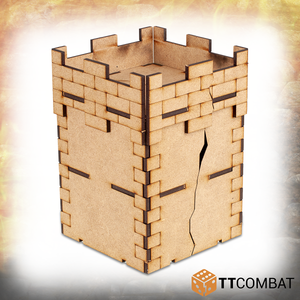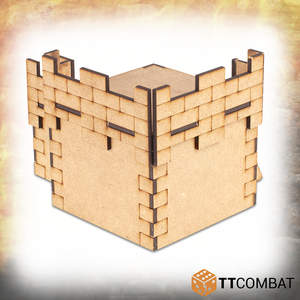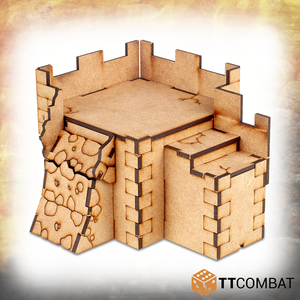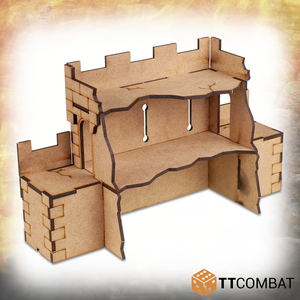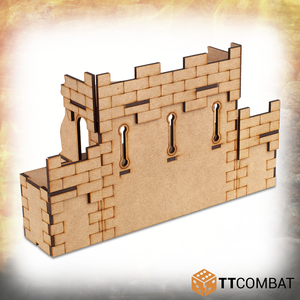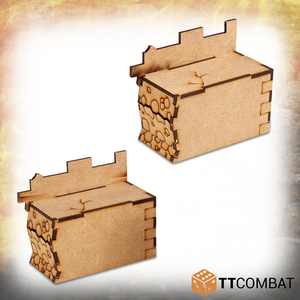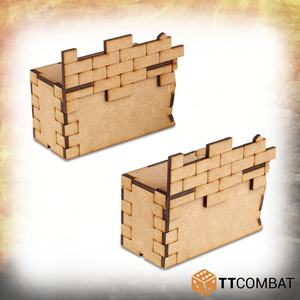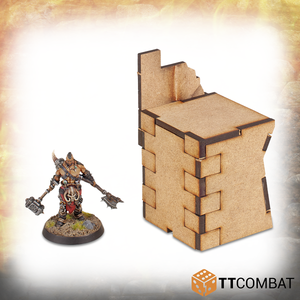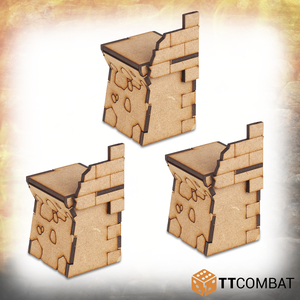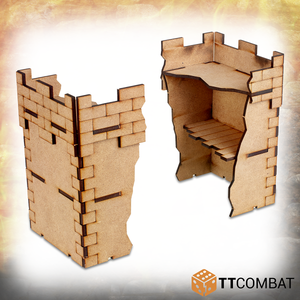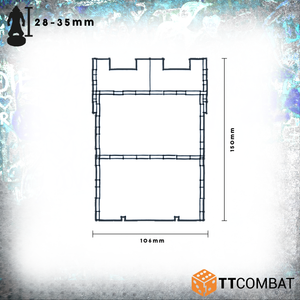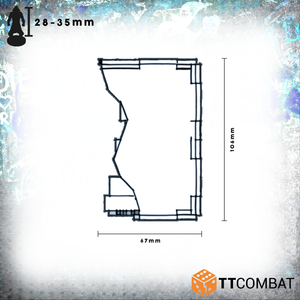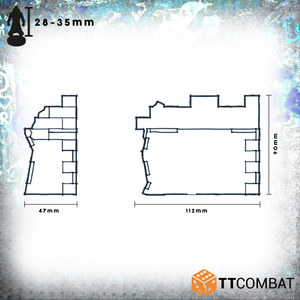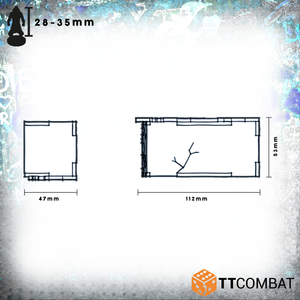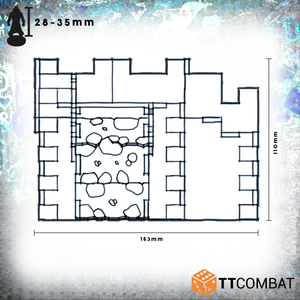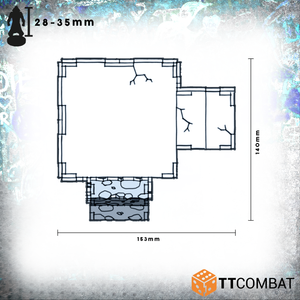 These ruined walls stand as testament to the destructive nature of our enemy.

These ruined walls could be a damaged part of your city wall or the remains of a long dead civilation on your fantasy board or RPG game.

This tower has been designed with modular slots along the floor to allow for connections with other similar sets from the Siege of the Smallfolk Kickstarter range.
This kit is made from 3mm MDF. It is a versatile piece of scenery, able to be used with other 25-32mm wargames or RPGs.
Model supplied unpainted and requires assembly. We advise using PVA glue for the best results. Any miniatures are for scale only and not included.