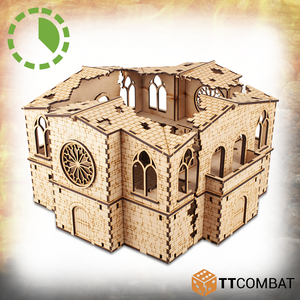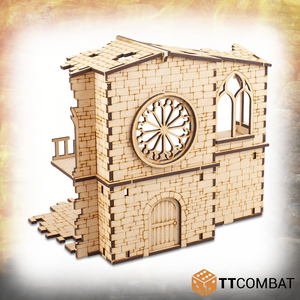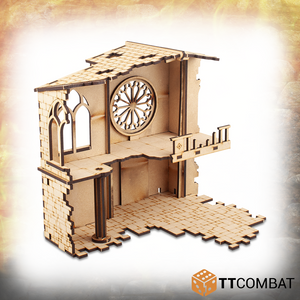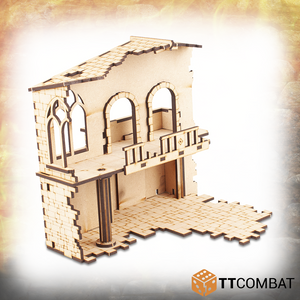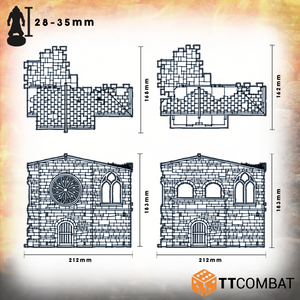 "The ancient chapel sits alone and empty, the parishioners long since gone."

The Sacrosanct Ruins combine together to create one large chapel building or can be used apart giving in four ruined corner sections. Each individual section has a floor design that allows it to be slotted into other buildings with the same floor design. The exterior of the buildings have the same slots to allow connectivity with other savage domain kits.
The Ruins are made from 3mm MDF. It is a great scenery kit to use in fantasy skirmish games as well as roleplaying games, and will work perfectly with 28-32mm games and miniatures.
Model supplied unpainted and requires assembly. We advise using PVA glue for the best results. Any miniatures are for scale only and not included.