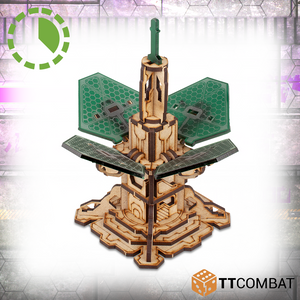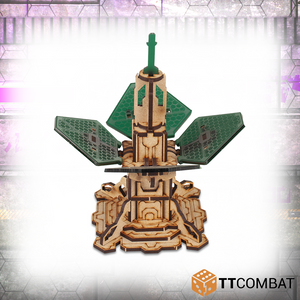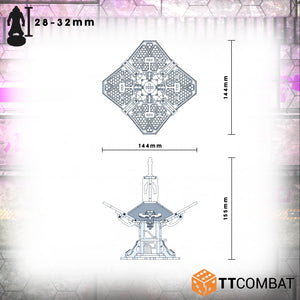 "You thought international calls were expensive? Try planetary!"
The SatLink arrays are invaluable tools during planetary acquisition operations and orbital strikes. Once the  colonists start setting up P.U.P or M.U.L.E colonies however, the SatLink arrays are repurposed to contact franchise operators and arrange delivery of food booths, ORB 2.0s and more.
The Satlink Kit is made from 3mm MDF and Acrylic. It is a great scenery kit to use in Sci-Fi skirmish games, will work perfectly with 28-32mm games and miniatures, and look great on any Sci-Fi inspired game board.
Model supplied unpainted and requires assembly. We advise using PVA glue for the best results. Some kits may need filing for a perfect fit - always dry fit your models first for best results. Any miniatures are for scale only and are not included.