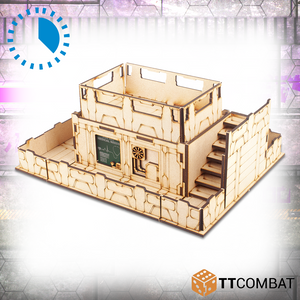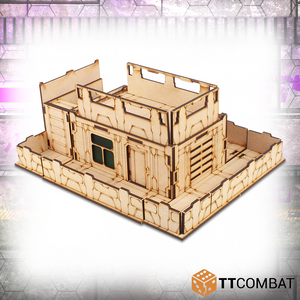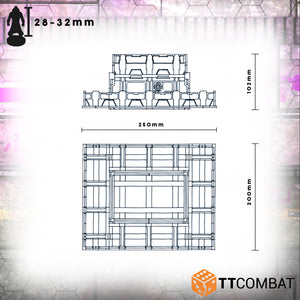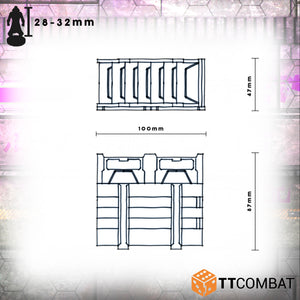 "In today's economy, this is practically a mansion"
The small SLAB Hab is the ideal extension to your existing buildings within the SLAB Range. Featuring secure walkways, stairways, and rooftop barricades. It's like a small mini fortress. 
The SLAB Hab range is a super flexible range that can quickly fill up your game table!  Stackable and joinable with the walkways and access point kit, you can build towering slums or a sprawling city. The range is quick to build so you can have tournaments and games running in no time. 
The SLAB Hab Small kit is made from 3mm MDF and Acrylic. It is a great scenery kit to use in Sci-Fi skirmish games, will work perfectly with 28-32mm games and miniatures, and look great on any Sci-Fi inspired game board.
Model supplied unpainted and requires assembly. We advise using PVA glue for the best results. Some kits may need filing for a perfect fit - always dry fit your models first for best results. Any miniatures are for scale only and are not included.