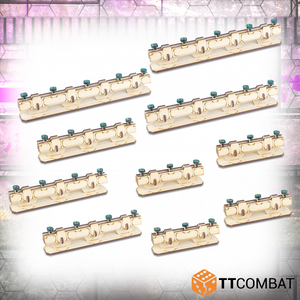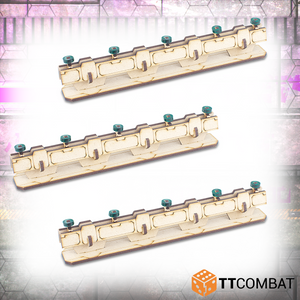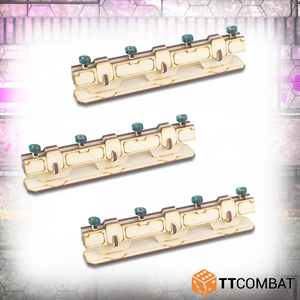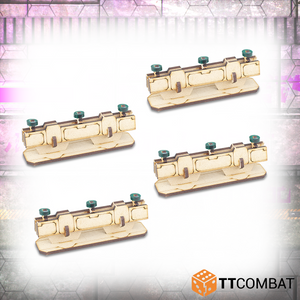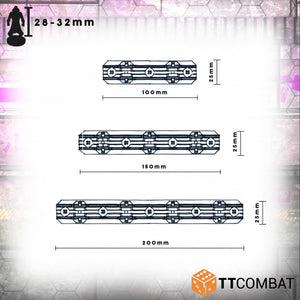 "There's no such thing as one size fits all"
Built a sprawling city of SLAB Habs but you need to control traffic flow? Well, these are the barriers for you! Ready to cause general annoyance to everyday travellers and passable cover for desperate situations! 
Contains:
3x Large Barriers
3x Medium Barriers
4x Small Barriers
The SLAB Streets Barriers kit is made from 3mm MDF and Acrylic. It is a great scenery kit to use in Sci-Fi skirmish games, will work perfectly with 28-32mm games and miniatures, and look great on any Sci-Fi inspired game board.

Model supplied unpainted and requires assembly. We advise using PVA glue for the best results. Some kits may need filing for a perfect fit - always dry fit your models first for best results. Any miniatures are for scale only and are not included.