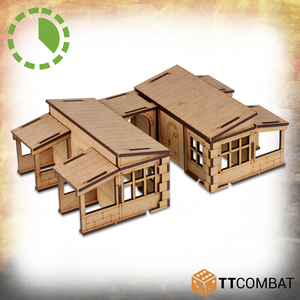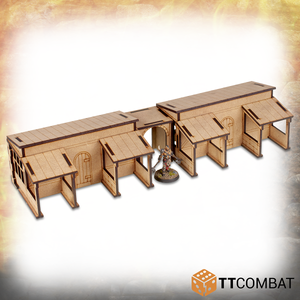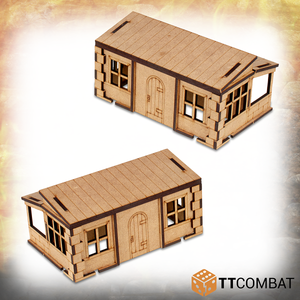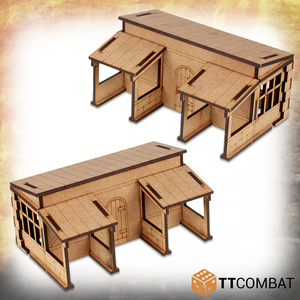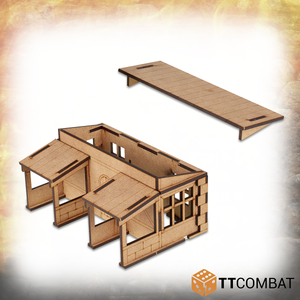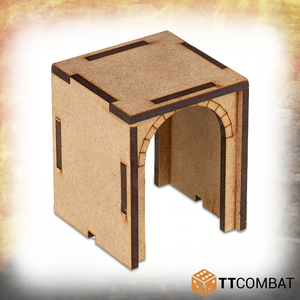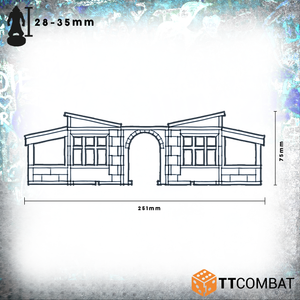 Keep the horses fed, you never know who will be coming by to rent one for travel. They need to be in tip-top condition!
The Stables set is a multi part modular building, able to be arranged in multiple ways. It contains 2 stable buildings and 1 arched walkway. This simple set is perfect for a medieval town board or an RPG encounter.
The Stables have been designed with modular slots along the floor to allow for connections with other similar sets from the Siege of the Smallfolk Kickstarter range.
This kit is made from 3mm MDF. It is a versatile piece of scenery, able to be used with other 25-32mm wargames or RPGs.
Model supplied unpainted and requires assembly. We advise using PVA glue for the best results. Any miniatures are for scale only and not included.