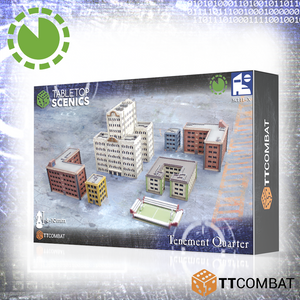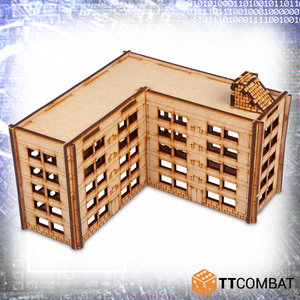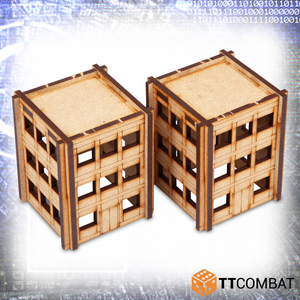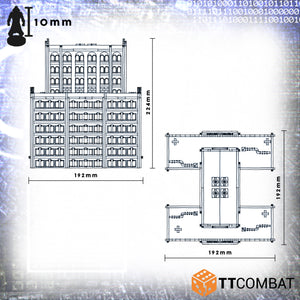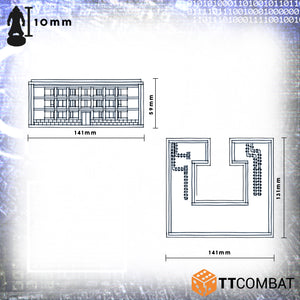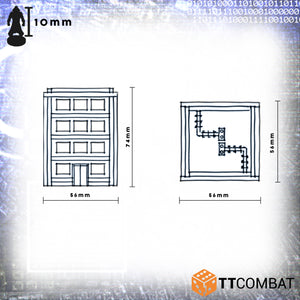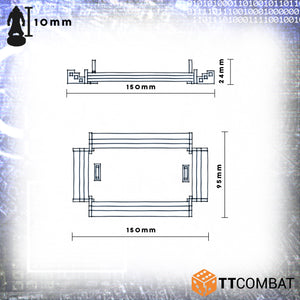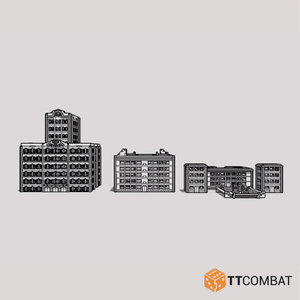 "Was that gunfire the start of the match?"
The Tenement Quarter is an excellent way of bulking out the scenery on your board. Full of brilliant buildings to block the line of sight and occupy.  Take control of the Financiers building, one of the other main buildings or even catch a game at the small sports field. It's a great set of scenery for your games and is able to be spread out or compact, depending on your game.
The Tenement Quarter kit is made from 3mm MDF. It is a great scenery kit to use in sci-fi skirmish games, and will work perfectly with 10mm games and miniatures
This Kit is supplied unpainted and requires assembly. We advise using PVA glue for the best results. Any miniatures are for scale only and are not included.