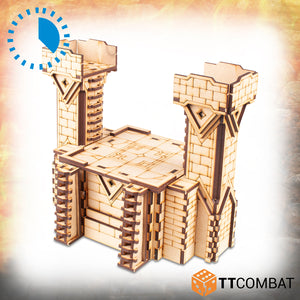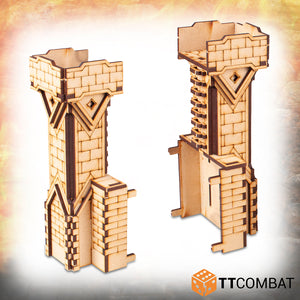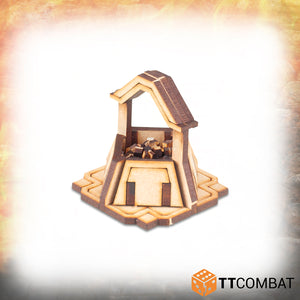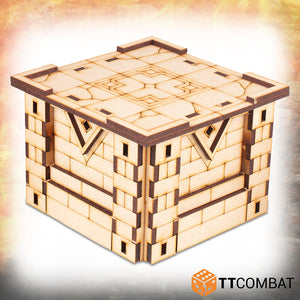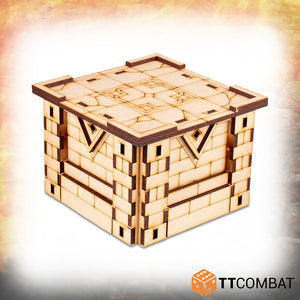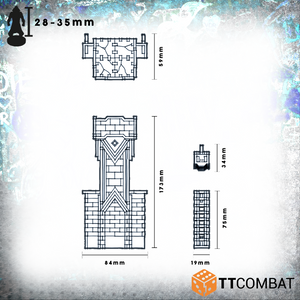 "Keep the torches lit and your eyes open, the enemy could be anywhere!"

The Watchtower is a modular kit with one block, two towers and two ladders. They can function together as a standalone watchtower or as a part of a larger layout with other Savage Domain kits.
This kit follows a strict grid structure too, meaning that it can be used for tabletop roleplaying games as well as skirmish games.
The Watchtower is made from 3mm MDF. It is a great scenery kit to use in fantasy skirmish games as well as roleplaying games, and will work perfectly with 28-32mm games and miniatures.
Model supplied unpainted and requires assembly. We advise using PVA glue for the best results. Any miniatures are for scale only and not included.