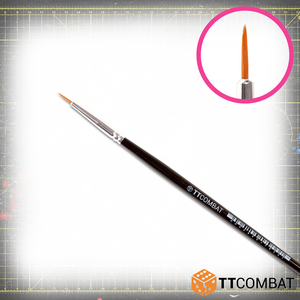 Three colour minimum, here we come!
The Army - Layer Brush offers accuracy in your painting, perfect for those first few coats of paint. Get a solid layer down!
TTCombat Paint Brushes are precision tools, made by wargamers, for wargamers. The Army range contains brushes that are affordable and reliable, made from synthetic hairs for consistent results.