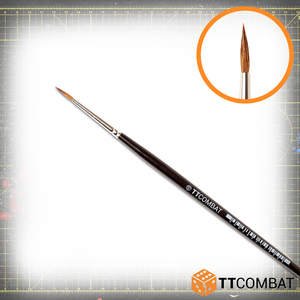 Showcase - Basecoat Brush
Needs, more, PAINT!
The Showcase - Basecoat Brush is perfect for all your painting needs. This Sable brush will give you great coverage when base coating all your miniatures.
TTCombat Paint Brushes are precision tools, made by wargamers, for wargamers. The Showcase range contains brushes that are high quality and finely tipped, made from sable hairs for showcase results.