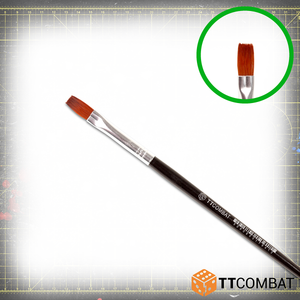 It's the details that make the whole thing pop.
The Terrain - Detail Brush is for putting those finishing touches onto your scenery. Picking out a few roof tiles in a different colour, painting window sills, or getting nice hazard stripes will all elevate your scenery to the next level.
TTCombat Paint Brushes are precision tools, made by wargamers, for wargamers. The Terrain range contains brushes that are specially designed for painting scenery. They're hard-wearing, and made from a variety of materials for the most consistent results. This brush is made with synthetic hairs.