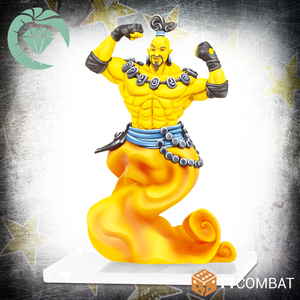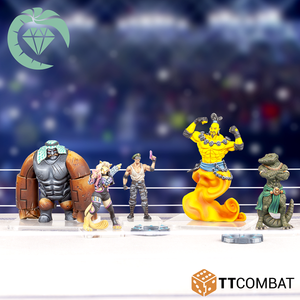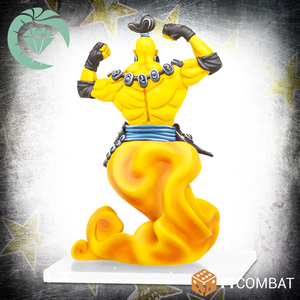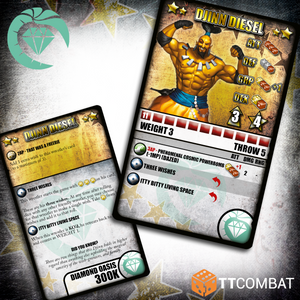 There are two things that this Djinn holds in higher regard than anything else: upholding the magical sanctity of the wish-granter, and FAMILY!
Djinn Diesel is here to grant Three Wishes to fellow wrestlers whilst rolling dice as fast and furiously as possible, just be careful not to lose his lamp!
This Superstar is a solid all-rounder but offers great support to friendly wrestlers thanks to his 'Three Wishes' ability. Starting the game with 3 Golden Dice, at any time after rolling dice with any friendly wrestler, that wrestler may choose to make a SINGLE wish and add a Golden Dice to their roll. That's some powerful magic! Djinn is always looking to unleash his Phenomenal Cosmic Powerbomb but be mindful of his 'Itty Bitty Living Space' as if he's KO'd, he returns to his lamp and counts as a weight 1 wrestler. 
Contains 1 resin miniature, 1 character card, and 1 clear acrylic base. Acrylic bases will have coloured film on that needs removing before assembly.
Resin miniature supplied unpainted and unassembled. This kit will require cleaning and assembly, and could need some small holes filled.