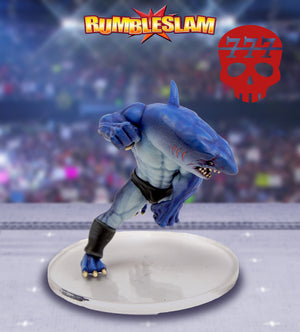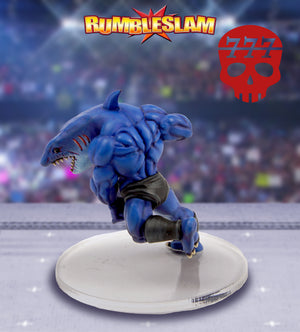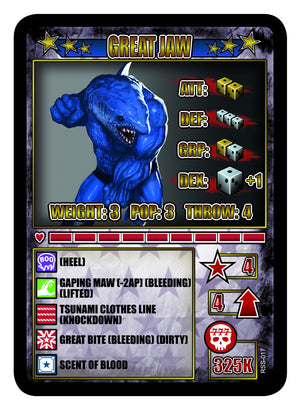 "Experiment no. 068. This is how the mighty wrestler known as Great Jaw started life. Created in a laboratory, it is said he was created for the sole purpose of causing harm. The research notes left behind at the lab listed the components that made this feral combatant. Among them were ferocity, bloodlust, anger and aggression. Suffice to say, he was destined to join Rumbleslam!"

If you like giant shark monsters with about a thousand special abilities, Great Jaw is the only wrestler we make that fits those criteria! He's strong and very fast for a Weight 3 wrestler, and has some amazing skills. Two of his attacks cause Bleeding, which is great in itself. But even better, his Scent of Blood passive ability means he gains +2 to his ATT score if his target has a Bleeding counter!

As a member of The Feral Den, this superstar fits perfectly alongside the Raging Beasts or the Furry Fury.

Resin miniature supplied unpainted and unassembled with a unique character profile card and clear acrylic base. Note that clear acrylic bases may have a coloured peelable protective film. Miniatures supplied with square bases.