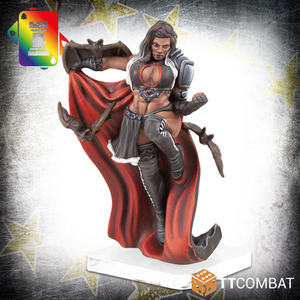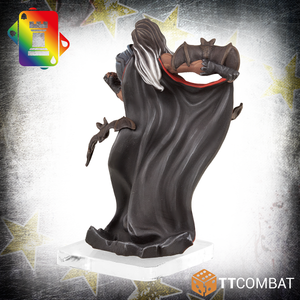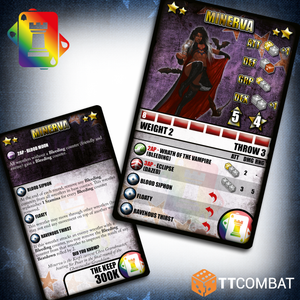 Minerva is the Keep's current Chess Grandmaster, beating Sir Poser in the final round of the Chessstacular Grandslam. 
Minerva is a known vampiric superstar who is tactically minded and a fierce wrestler. Putting down the toughest of opponents with her grapple and turnbuckle abilities that can deal incredible damage. If the fans encourage it, Minerva will use her Crowd Pleaser and shadow the ring in the Blood Moon and give all wrestlers Bleeding Counters. 
Contains 1 resin miniature with 1 clear acrylic base, and 1 character card. Acrylic bases will have coloured film on that needs removing before assembly.
Resin miniatures supplied unpainted and unassembled. This kit will require cleaning and assembly, and could need some small holes filled.