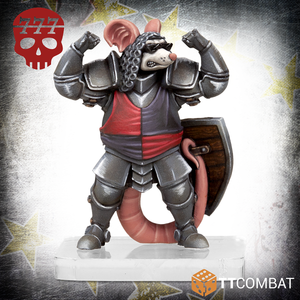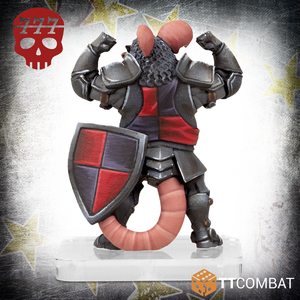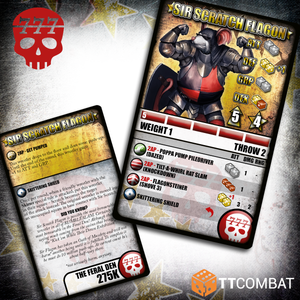 Weighing in at 150lbs- sorry, 15lbs without the armour - it's probably the nicest wrestler in all of the Feral Den: Sir Scratch Flagon!

Sir Scratch Flagon is an honourable mouse in a den of rats. He brings an insane level of Defence to your team, as he is wearing a full suit of armour! With a full roster of special abilities he'll make the most of his turn, but he can also dive in the way of an opponent's attacks! Swap him out with a friendly rat when they're hit, and watch the attack bounce off his pristine armour and fancy shield.
Contains 1 resin miniature, 1 character card and 1 clear acrylic base. Acrylic bases will have coloured film on that needs removing before assembly.
Resin miniature supplied unpainted and unassembled. This kit will require cleaning and assembly, and could need some small holes filled.