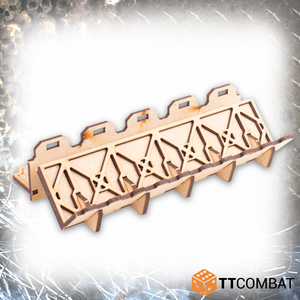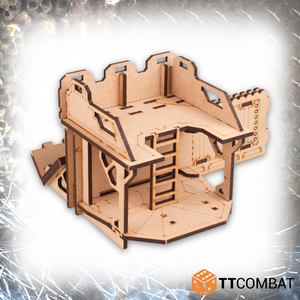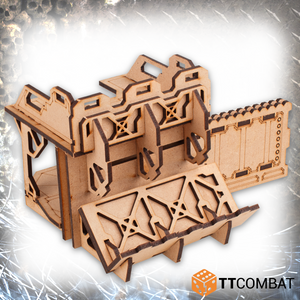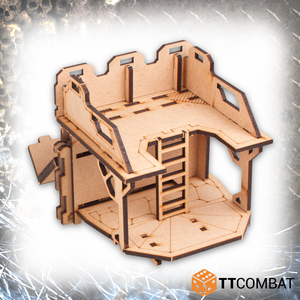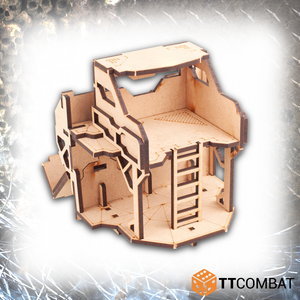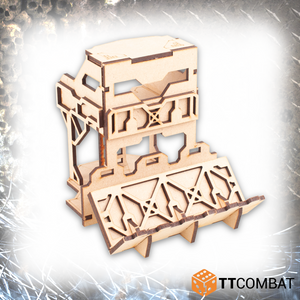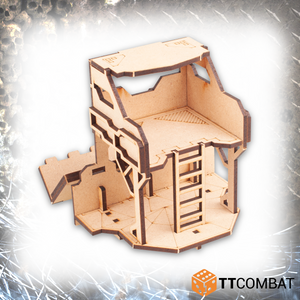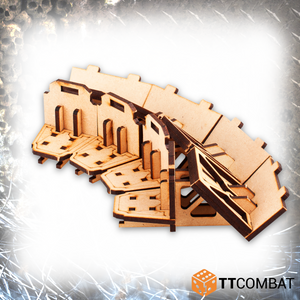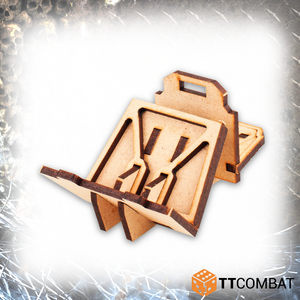 "Your one stop shop for all your defense needs"
Why only defend half an area when you can enclose what is most important to you? A fully secure outpost ready for your gaming table!

This Kit contains:
1x Battlesnap: Gate House
2x Battlesnap: Straight
2x Battlesnap: Towers
2X Battlesnap: Outer Corner
The Battlesnap: Outpost kit contains multiple Battlesnap kits to create a fully secure outpost and is made from 3mm MDF. It is a great scenery kit to use in  SCI-FI skirmish games, as well as roleplaying games, and will work perfectly with 28-32mm games and miniatures.

Model supplied unpainted and requires assembly. We advise using PVA glue for the best results. Some kits may need filing for a perfect fit - always dry fit your models first for best results. Any miniatures are for scale only and are not included.