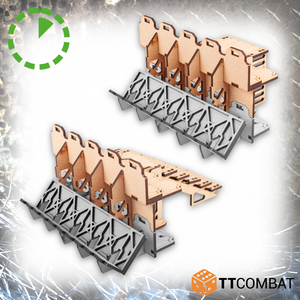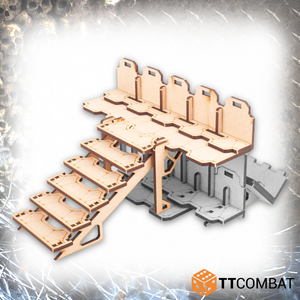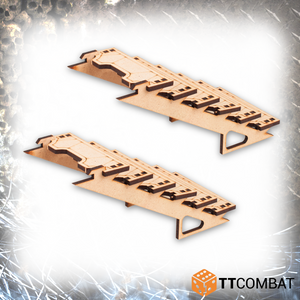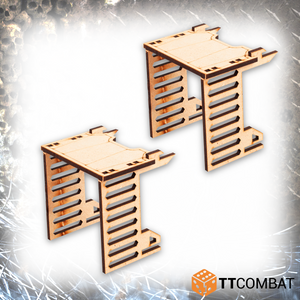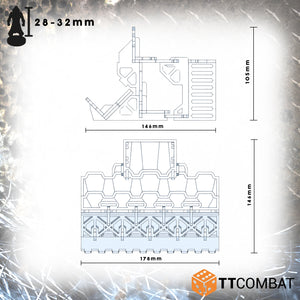 Battlesnap: Straight Upgrade
 "So they made it over, this here is the ultimate defence in stopping that simple tactic. Raise the walls and stop the onslaught "
Stop attacking forces dead in their tracks with a second level of troops firing down on the enemy, while extra armour plugs any gaps in the defensive wall! Easily added to an existing defensive position by air or ground without compromising the wall security, the Barricade Upgrade will let you finally bring that tricky planet to order!
The Battlesnap: Straight Upgrade kit contains two upgrade sections for the Battlesnap :Straight (not included) and is made from 3mm MDF. It is a great scenery kit to use in SCI FI skirmish games, as well as roleplaying games, and will work perfectly with 28-32mm games and miniatures.
Model supplied unpainted and requires assembly. We advise using PVA glue for the best results. Some kits may need filing for a perfect fit - always dry fit your models first for best results. Any miniatures are for scale only and are not included.