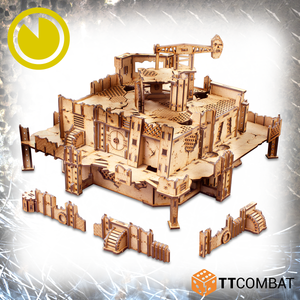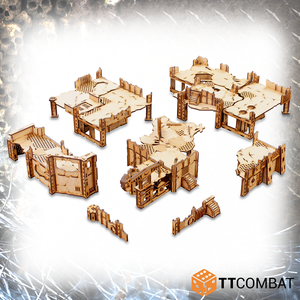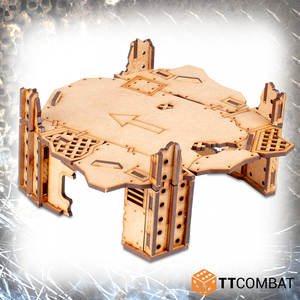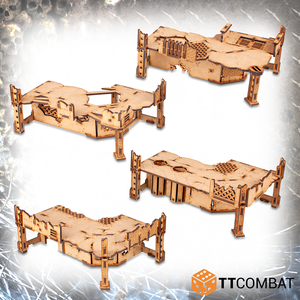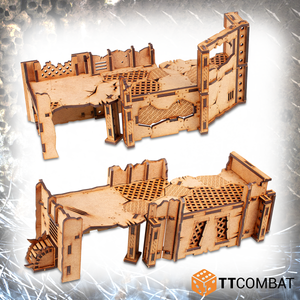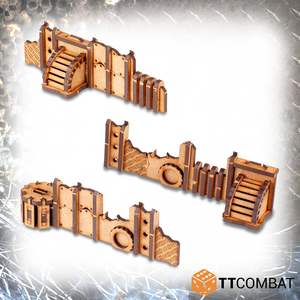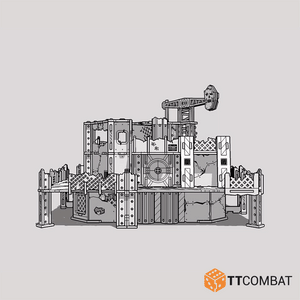 "Weev got all deez big cornas and that Sektor, wot can we make?"

"Summin big!"

"Wot about a Mega Bunker!!"
The Orc Mega Bunker is a set comprised of all the pieces from the Orc Sektor plus four larger corners and a platform. They can be used as corners of junk and welded metal or combined together to make any number of platforms and fortifications. This kit will also work in unison with the Orc Zzzap Tower and Orc Sektor, giving you even more ways to play!

The Orc Mega Bunker is made from 3mm MDF. It is a great scenery kit to use in Sci-Fi skirmish games, and will work perfectly with 28-32mm games and miniatures.

Model supplied unpainted and requires assembly. We advise using PVA glue for the best results. Any miniatures are for scale only and not included.


WIDTH
DEPTH
HEIGHT
Small Corners
164mm
84mm
76mm
Large Corners
205mm
140mm
76mm
Sektor
274mm
251mm
109mm
Mega Bunker
345mm
345mm
86mm
Instructions
Download