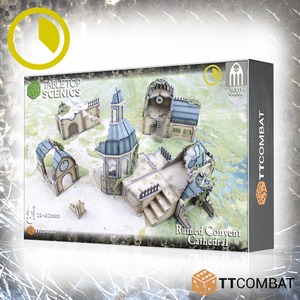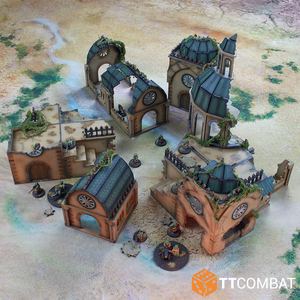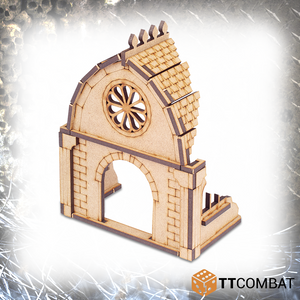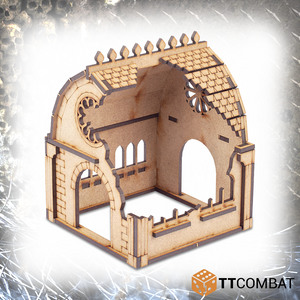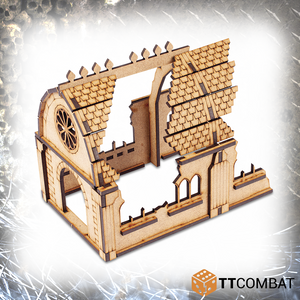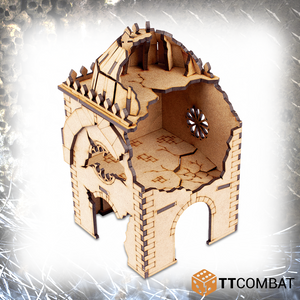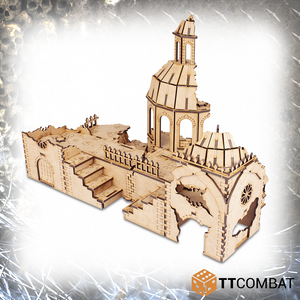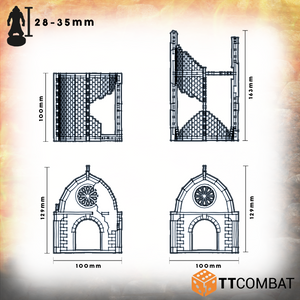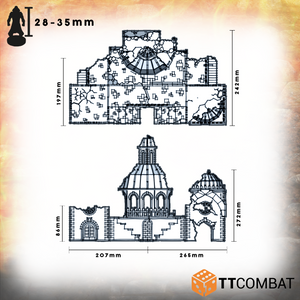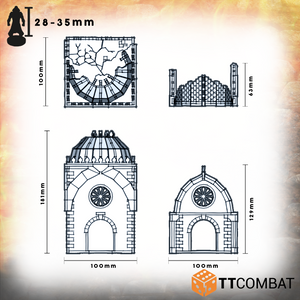 The choir have long since left and the convent bell tolls no more.
The Ruined Convent Cathedral contains 1 large ruined section, 1 medium ruined section and 4 small ruined section.
These ruins provide a large centrepiece for you Convent board with points to connect it to the rest of our Convent range. It has a high point for added range and partially destroyed sections to give your troops cover.

This kit is made from 3mm MDF. It is a great scenery kit to use in sci-fi skirmish games and will work perfectly with 28-32mm games and miniatures.
Model supplied unpainted and requires assembly. Miniatures not inclueded We advise using PVA glue for the best results. Any miniatures are for scale only and not included.