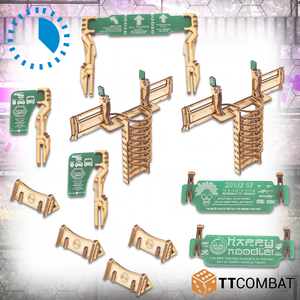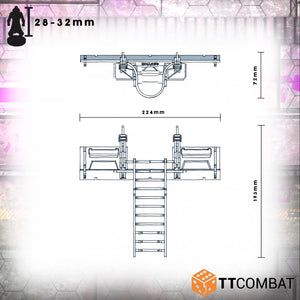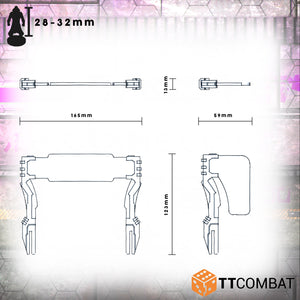 "Where did that car go?!"
"1980s? It's the time travel lane"
An ELMOR network at night is a dazzling sight, with miles of luminescent Autodrive sensors, glowing holographic road signs, and strobing billboards advertising the latest must-have products.

Add extra cosmetic and gameplay features to your ELMOR network with this pack of accessories. Signs can be positioned almost anywhere on a low or SkyLevel section, hanging billboards add detail to SkyLevel sets while a fire escape adds an alternate route for figures to move from the tabletop to the SkyLevel road surface. 

This kit contains two fire escapes, four barricades, two road signs, two hanging signs and one junction sign.
This kit is made from 3mm MDF. It is a great piece of scenery to use on the tabletop it is suitable for 28-32mm scale miniature games.
The kit supplied is unpainted and requires assembly. We advise using PVA glue for the best results. Any miniatures are for scale only and are not included.