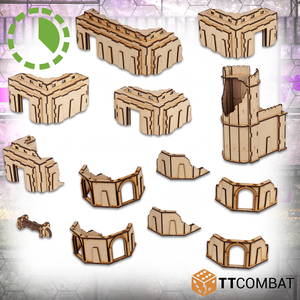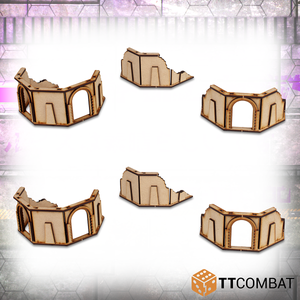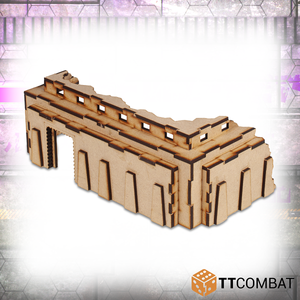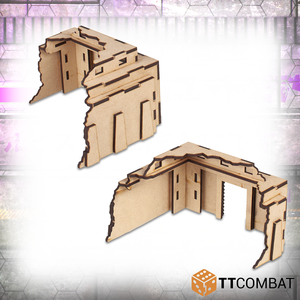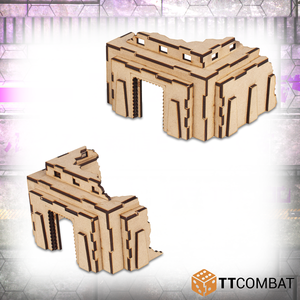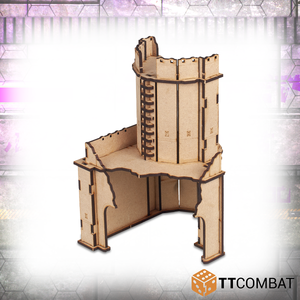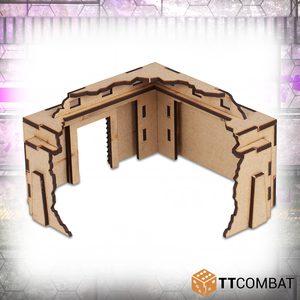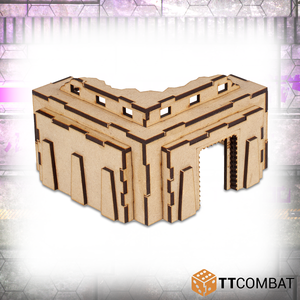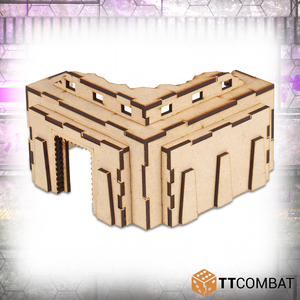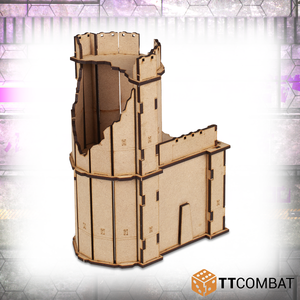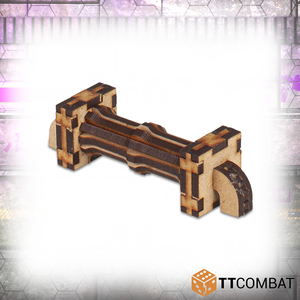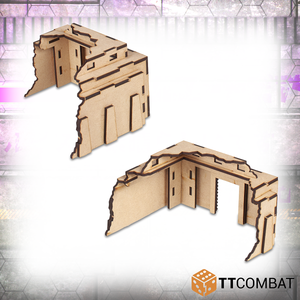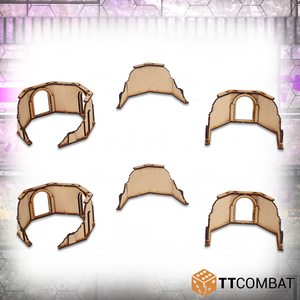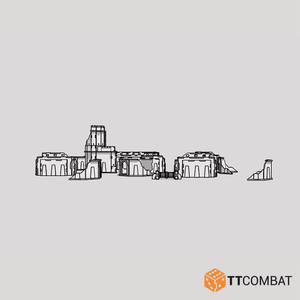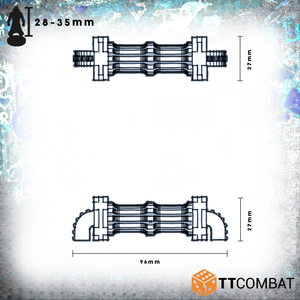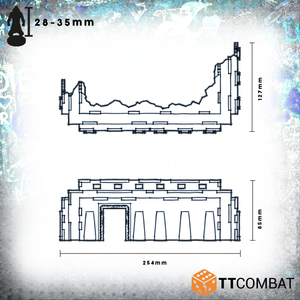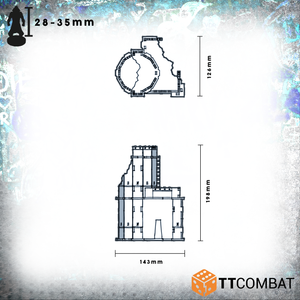 "This place was once thriving settlement... Until the raiders moved to the canyons nearby."
The Sandstorm Ruins set is a large kit containing multiple ruined Sandstorm Hovel buildings. A versatile set comprised of large and small ruined corners, providing diverse cover for your troops on the ground, this line of sight blocking terrain is perfect for any Sci-Fi game board.

This kit is made from 3mm MDF. It is a great piece of scenery to use on the tabletop it is suitable for 28-32mm scale miniature games.
Kit supplied unpainted and requires assembly. We advise using PVA glue for the best results. Any miniatures are for scale only and not included.