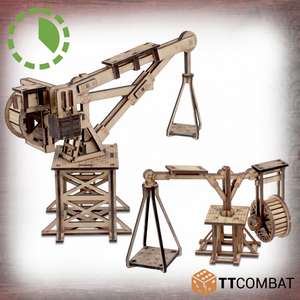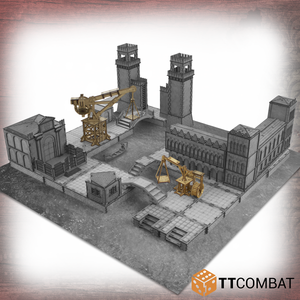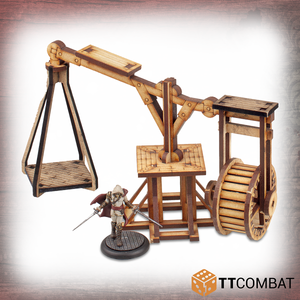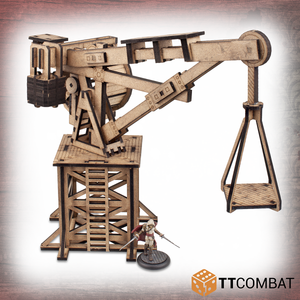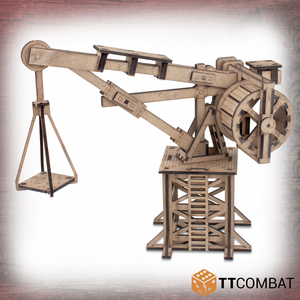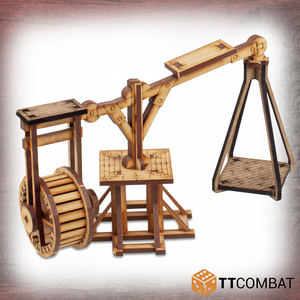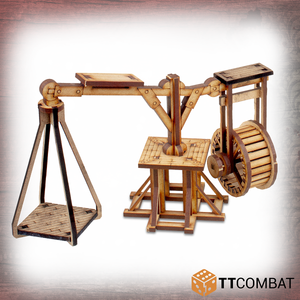 "I can't possibly imagine how hard it was to load the boats before these cranes were invented."
This kit makes a great addition to a Carnevale board. Both cranes are able to rotate a full 360 degrees, allowing for them to be positioned exactly how you please. Alongside this the basket platforms are wide enough to fit a 32mm base. 
The Dockyard Cranes is made from 3mm MDF and is made for Carnevale and will work perfectly with other 28-32mm games.
Kit supplied unpainted and requires assembly. We advise using PVA glue for the best results. Any miniatures are for scale only and not included.