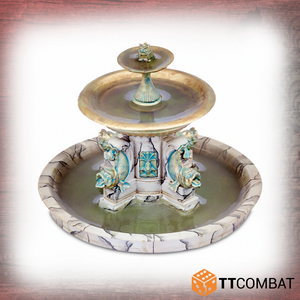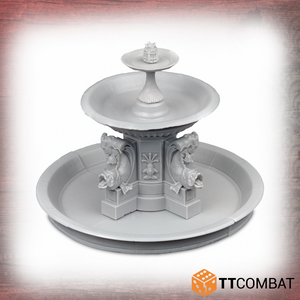 There's nothing better on a hot day than sitting at the fountain, dipping your hands in the cool water, and eating a buranelli. Perfect.
The Fish Fountain makes a perfect centrepiece for any Venetian piazza. With three tiers and exquisitely detailed fountainheads, its a stunning scenery piece to complete your board.
Offering three levels of scenery to jump onto, the Fish Fountain works perfectly in games of Carnevale, offering points to start your free-running chain.
Contains 1 resin miniature. The painted version pictured has had clear resin poured in to simulate water.
Resin miniature supplied unpainted and unassembled. This kit will require cleaning and assembly, and could need some small holes filled.