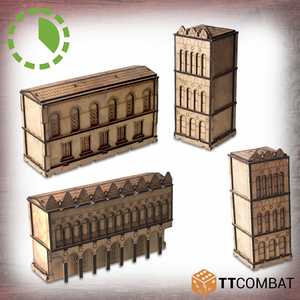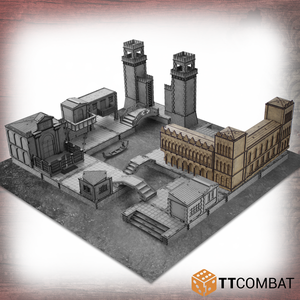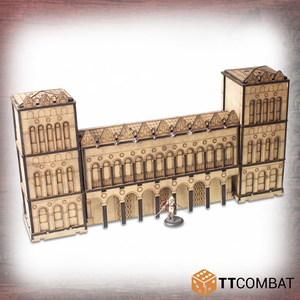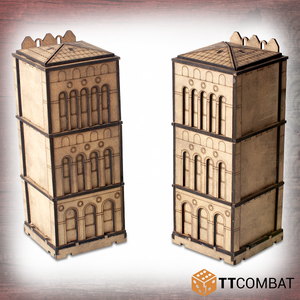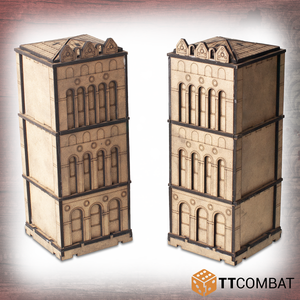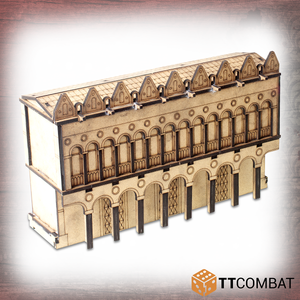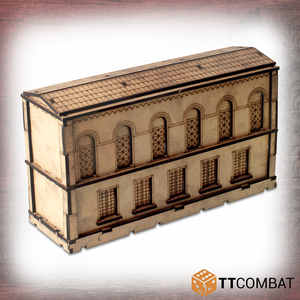 Modular Fondaco Dei Turchi
"Whether fleet of foot or full of folly, the thieves have taken to the rooftops, commander! Should we follow?"
This kit makes a great addition to any Carnevale board. Providing wonderful opportunities to seize the high ground, the fight can soar to new heights! Better yet by having a slightly angled roof, models can safely perch on top of the building allowing for an excellent vantage point.

The Modular Fondaco Dei Turchi is made from 3mm MDF and is made for Carnevale and will work perfectly with other 28-32mm games.
Kit supplied unpainted and requires assembly. We advise using PVA glue for the best results. Any miniatures are for scale only and not included.