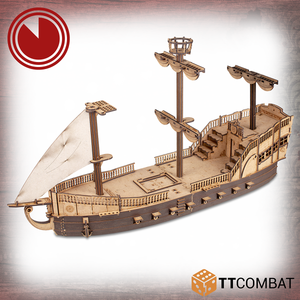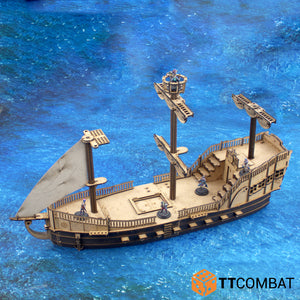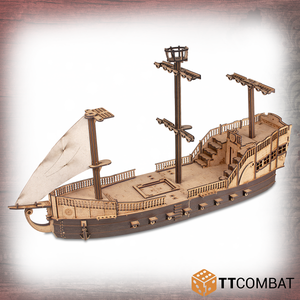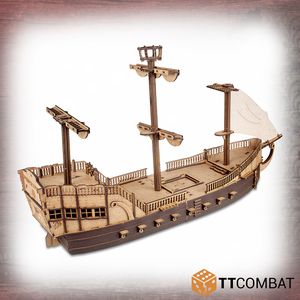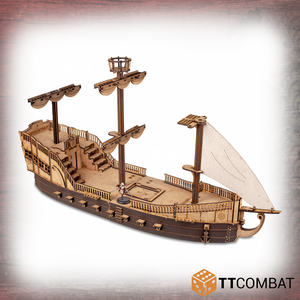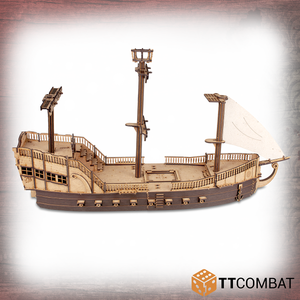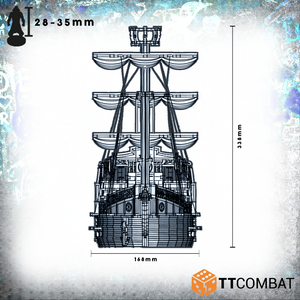 "All aboard Ladies and Gentlemen. We are going for a jaunt along the Adriatic."
This kit makes a great centrepiece for a dock board, or a naval battle scene. It comes supplied with its own sail, but contains enough parts for you to rig your own if you're so inclined.
The Patricians Galleon is made from 3mm MDF and is made for Carnevale and will work perfectly with other 28-32mm games.
Kit supplied unpainted and requires assembly. We advise using PVA glue for the best results. Any miniatures are for scale only and not included.