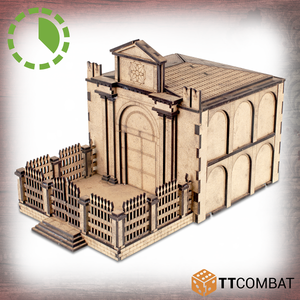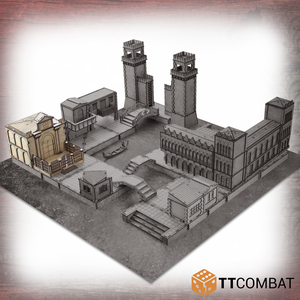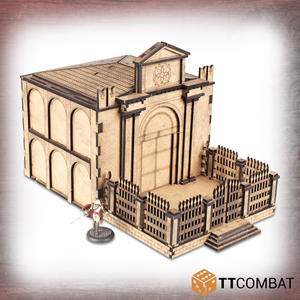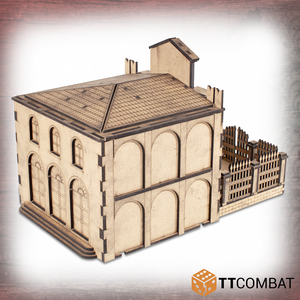 "Shut the gates, quickly! Those blasphemous creatures care not for sanctuaries. Steady yourselves, we must be the stone in this storm."
Adding a touch of sanctity to the sordid streets of Venice, the Porta Magna is a stellar example of architecture and class in a time of depravity.

The Porta Magna is made from 3mm MDF and is made for Carnevale and will work perfectly with other 28-32mm games.
Kit supplied unpainted and requires assembly. We advise using PVA glue for the best results. Any miniatures are for scale only and not included.