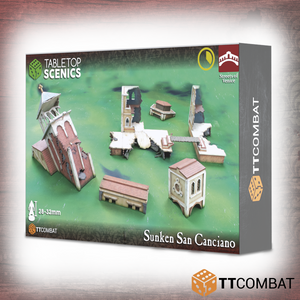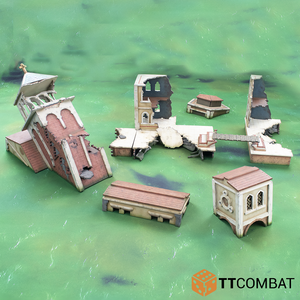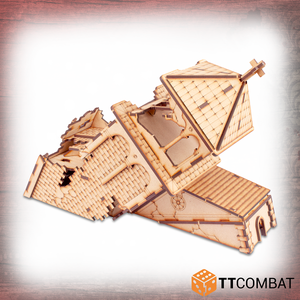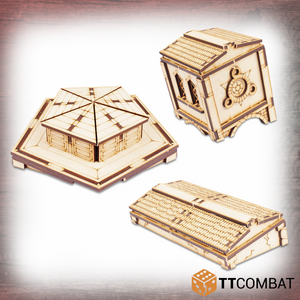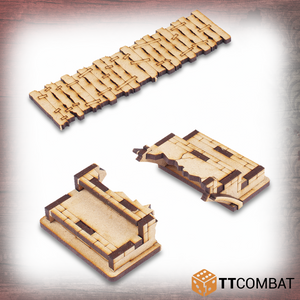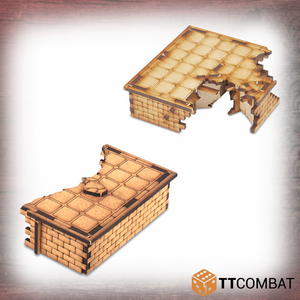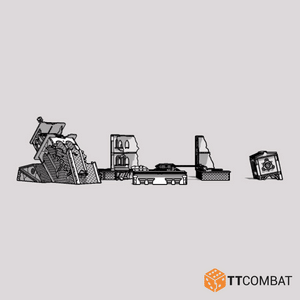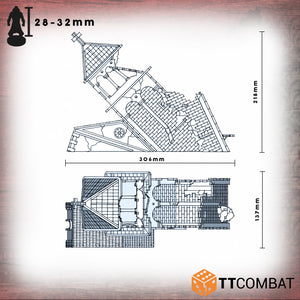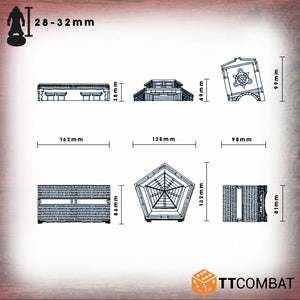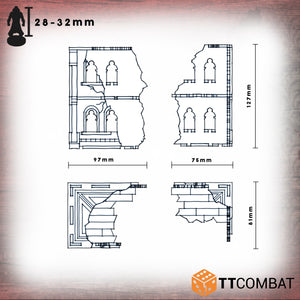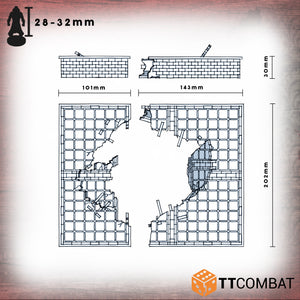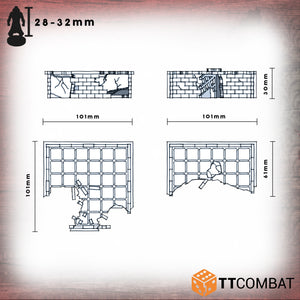 "Keep your wits about ya', could be anything lurking in these 'ere waters."
Not all of Venice survived the great calamity. Whilst the floating city has become a beacon of hope, there are still some places you want to think about twice entering. This kit features multiple high points and traversal opportunities across a sprawling or tightly knit game board. 

This Kit contains:

1x Sunken Tower
3x Sunken Buildings
1x Ruined Modular Casa

2x Large Ruined Streets
2x Small Ruined Street Tiles
1x Ruined Bridge with crossing planks
Sunken San Canciano is made from 3mm MDF and has been designed for Carnevale and is a great piece of scenery to use with other 28-32mm games.
Model supplied unpainted and requires assembly. We advise using PVA glue for the best results. Some kits may need filing for a perfect fit - always dry fit your models first for best results. Any miniatures are for scale only and are not included.