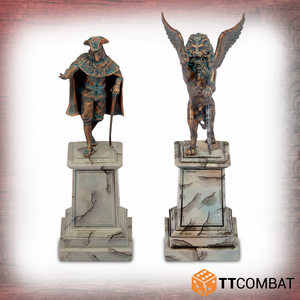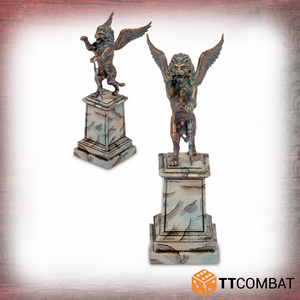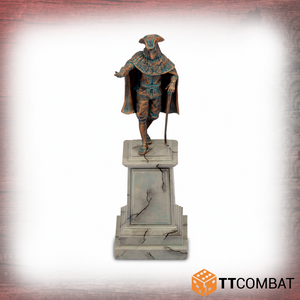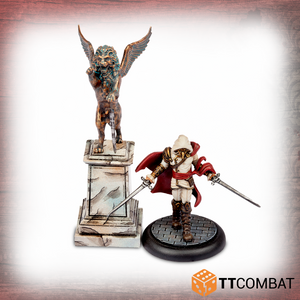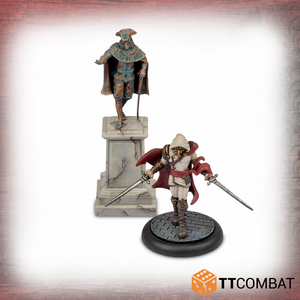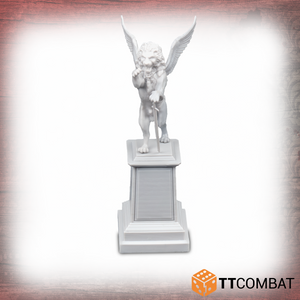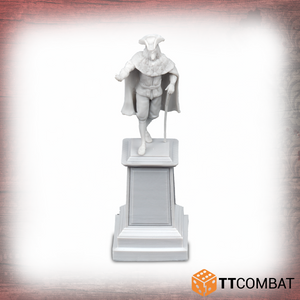 For hundreds of years, the winged lion has been synonymous with Venice. Now, in the time of Carnevale, La Serenissima stands as a stoic protector of the rest of Europe, holding back the tide (both literally and figuratively) from pouring forth into the world.
This set contains two statues to decorate your boards. The brave lion stands aloft, sword in paw, and a noble completes the set - no need for a weapon when you're that powerful, a cane will do just fine!
The two statues sit on top of small plinths, making them too tall to jump onto from the floor, but the perfect height to chain jumps together from rooftop to rooftop in your games of Carnevale.
Contains 2 resin miniatures.
Resin miniatures supplied unpainted and unassembled. This kit will require cleaning and assembly, and could need some small holes filled.