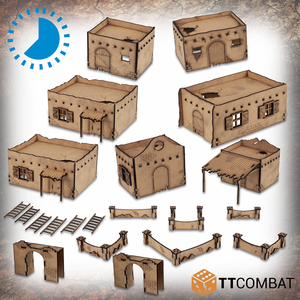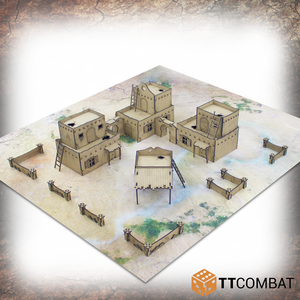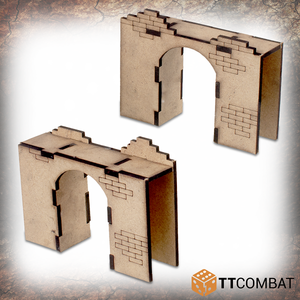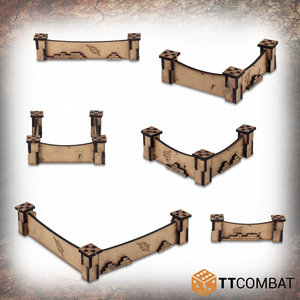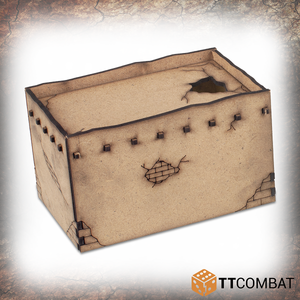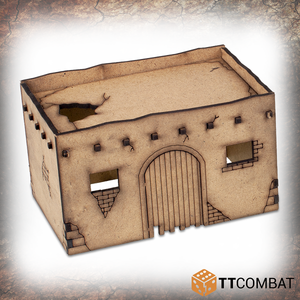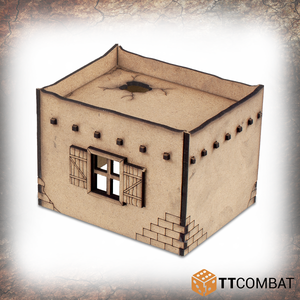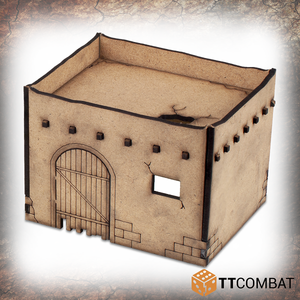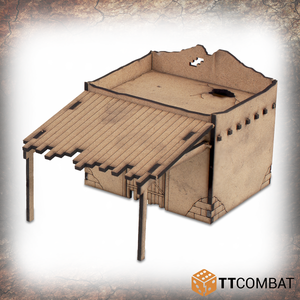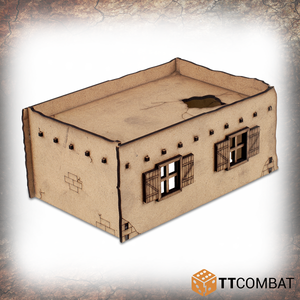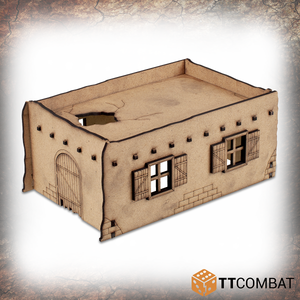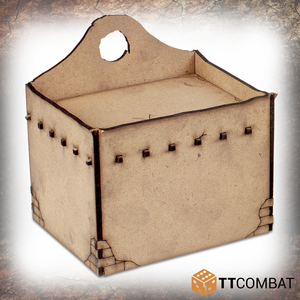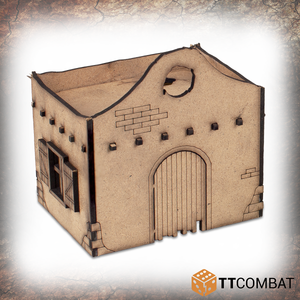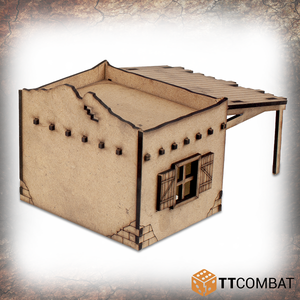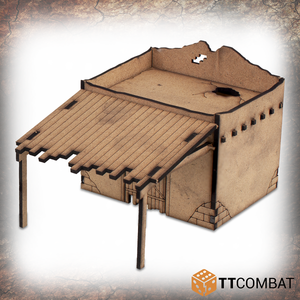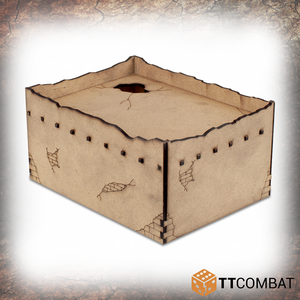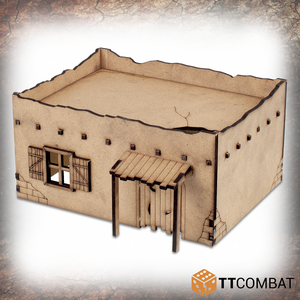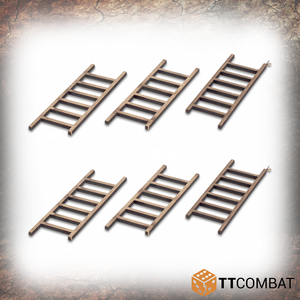 Might not look much, but these slums are home to some of the tightest nit communities on the planet, such communities are stronger than any castle wall.
The Mexican Slums is a set fit for both narrative and competitive play. Designed for the Wild West range, it features plenty of line of sight blocking features such as raised roof lips and open windows. The slums can be placed on top of one another in a modular fashion allowing for interesting an unique tabletops every time you play. 
The Mexican Slums is made from 3mm MDF. It is a great scenery kit to use in Western themed skirmish game, as well as roleplaying games, and will work perfectly with 28-32mm games and miniatures.
Model supplied unpainted and requires assembly. We advise using PVA glue for the best results. Any miniatures are for scale only and not included.