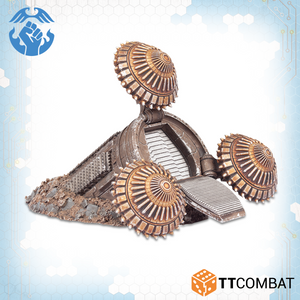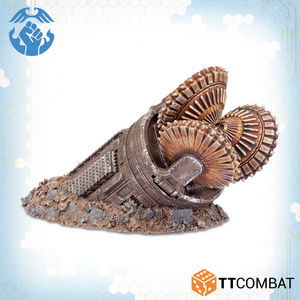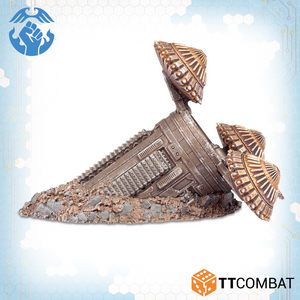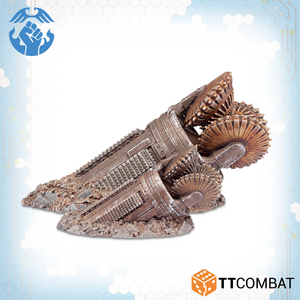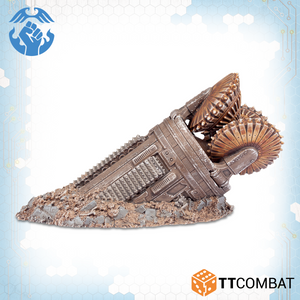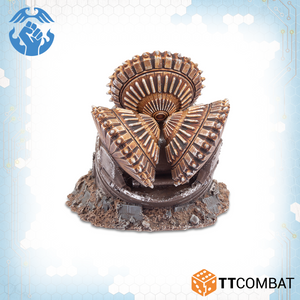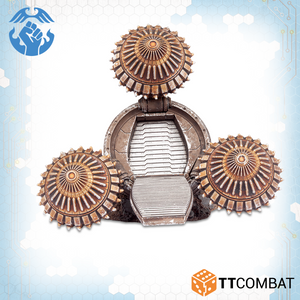 Popularised by the legendary Jessie Adam, the 209 "Big Bertha" Breaching Drill has become a more common sight on battlefields. Able to safely transport an entire battalion, the 209 erupts anywhere on a battlefield, disgorging its inhabitants directly into the fight.
Although entirely unarmed, that's not what you're taking a Breaching Drill. Able to transport 18 wheels worth of units (that's 18 Technicals if you want!) and put them anywhere on the board, that's why you're taking a Breaching Drill. Add to that the ability to whisk Objectives straight back down into the tunnel and you have a unit that can single-handedly change the course of a battle.

Contains 1 multi-part resin miniature.
Resin miniatures supplied unpainted and unassembled. This kit will require cleaning and assembly, and could need some small holes filled. Any miniatures or scenery are shown for scale only and not included.