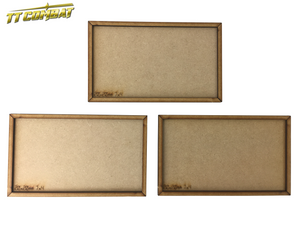 3 Movement Trays 7x4 (20x20mm)
The movement trays are made from 3mm MDF.  The trays are designed for 20mm bases.  Easy to put together.  Tray supplied unpainted and will require assembly. We advise using PVA glue for the best results.
Any models shown in the photos are for scale only and not included.