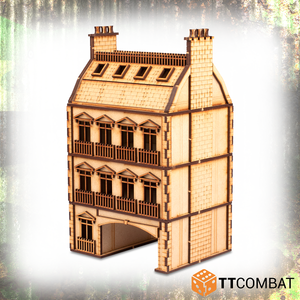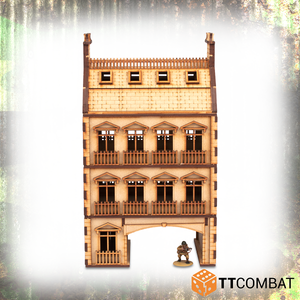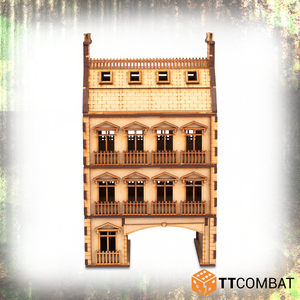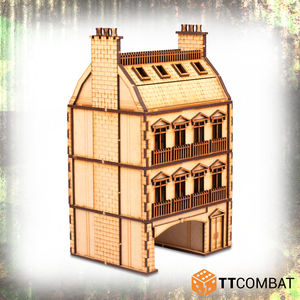 Quick, in here! No tank is going to find us here. Now get those stick bombs ready - we're taking back this city!
The 25mm City Rowhouse Arch has not only the typical high quality design of a French townhouse, but a nifty little arch underneath. Too small for tanks, it'll fit infantry and smaller vehicles under with ease, making it invaluable for tactical gameplay.
The Rowhouses look great on their own, but are designed to sit next to each other perfectly, making whole city streets of beautiful French inspired architecture.
This kit is made from 3mm MDF and has been designed for 25mm historical games. Perfect for a World War setting, it's also useful for modern or fantasy games too.
Model supplied unpainted and requires assembly. We advise using PVA glue for the best results. Any miniatures are for scale only and not included.


WIDTH
DEPTH
HEIGHT
Dimensions
15.7cm
12.7cm
27.5cm
Instructions
Download