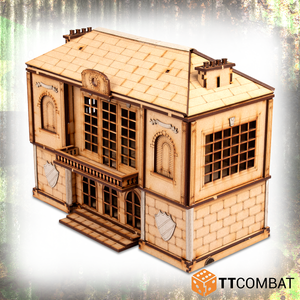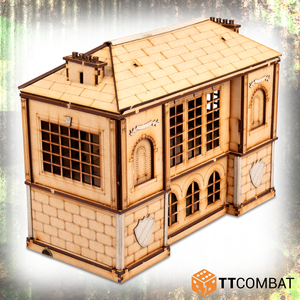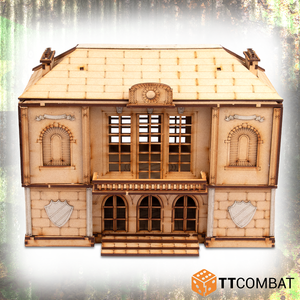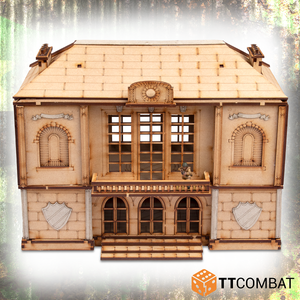 Attention! I call this meeting to order! First meeting of the Group That Loves Great MDF Kits has begun!
The 25mm City Town Hall is a fantastic centrepiece to your board! For a start, it's massive! Covered in excellent detail and with a fully playable interior as well as a great balcony for addressing your subordinates (or simple sniping the enemy), this kit really has everything a budding historical gamer needs.
This kit is made from 3mm MDF and has been designed for 25mm historical games. Perfect for a World War setting, it's also useful for modern or fantasy games too.
Model supplied unpainted and requires assembly. We advise using PVA glue for the best results. Any miniatures are for scale only and not included.


WIDTH
DEPTH
HEIGHT
Dimensions
286mm

155mm

235mm

Instructions
Download