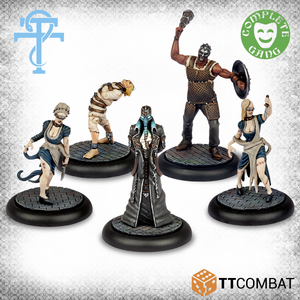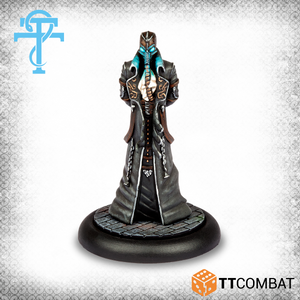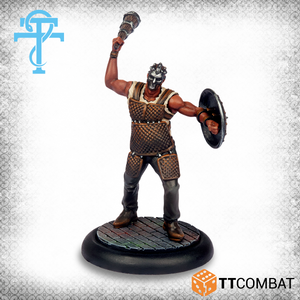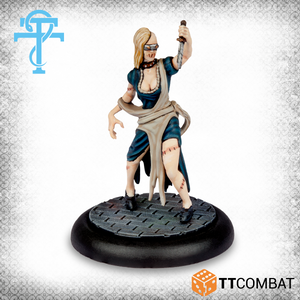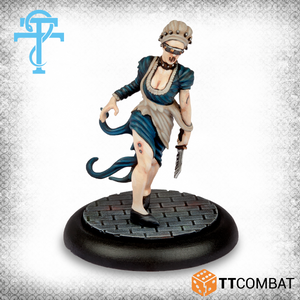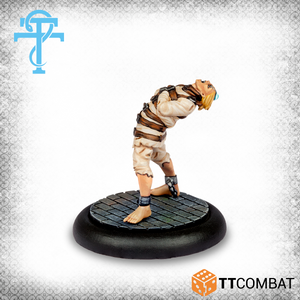 Deep in the depths of the Ospedale San Servolo, the screams echo from the walls. The Doctors probe the very depths of the human psyche, tapping into the minds of their patients to cause madness, all under the guise of scientific progress.
This box contains one of the most potent mages in Carnevale, and plenty of staff to help him achieve his goals. The Doctor of the Mind is a Leader unlike any others - frail, but terrifying to his enemies. What he lacks in strength is more than made up by the Warden, and he is accompanied by two Nurses to protect and heal him. And of course, what would a Doctor be without a Madman to accompany him to provide magic energy?
Contains 5 resin miniatures and 5 plastic bases. Cobblestone bases pictured not included.
Resin miniatures supplied unpainted and unassembled. This kit will require cleaning and assembly, and could need some small holes filled.