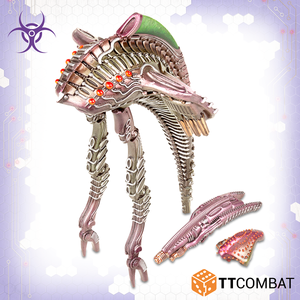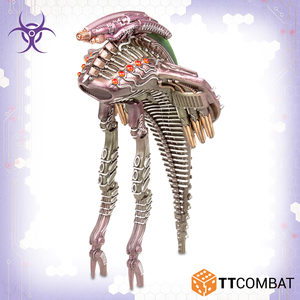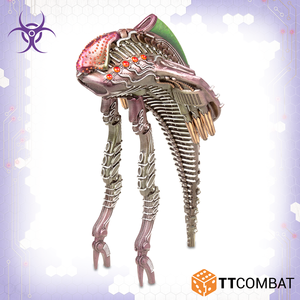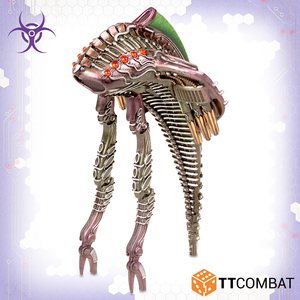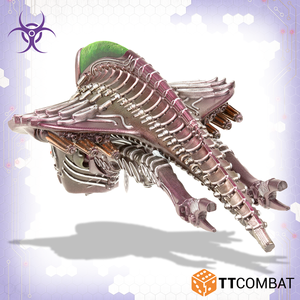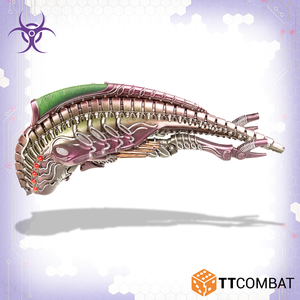 Annihilator Mobile Artillery
The Annihilator and Obliterator are towering artillery walkers of titanic proportions. An unusual vehicle in that it can transition to flight mode, thus dispensing with the need for a dropship, the Annihilator and Obliterator are rightly feared by ground forces, as they have a longer range than almost anything else in the Scourge armoury.
Well now, that thing is massive, eh? The Annihilator has long been a mainstay in a Scourge army, and that's because it's big and is one of the only Scourge weapons with Indirect! Not that it's particularly weak, so doesn't need to hide much anyway. You can even upgrade the Annihilator with an Ancient Bond (represented by the head-plate in the kit), giving it Commander Centre. The Obliterator is an alternative build of this giant, trading indirect weapons for an unlimited range laser that has Destroyer and Devastator-3 for both Vehicles and Behemoths!

Contains 1 multi-part resin miniature with parts to make either an Annihilator or Obliterator.
Resin miniatures supplied unpainted and unassembled. This kit will require cleaning and assembly, and could need some small holes filled. Any miniatures or scenery are shown for scale only and not included.