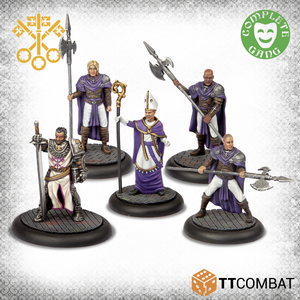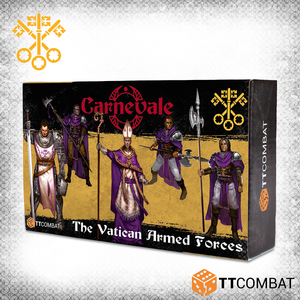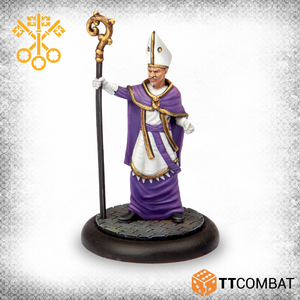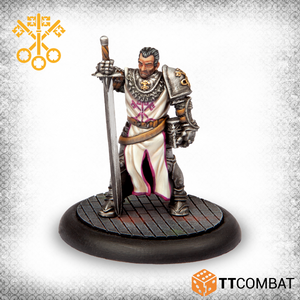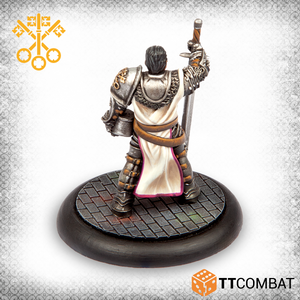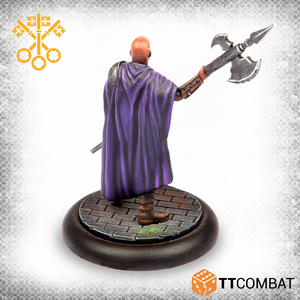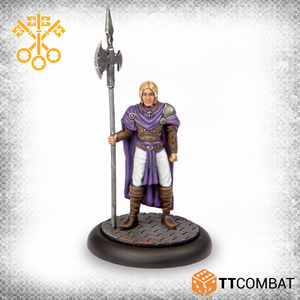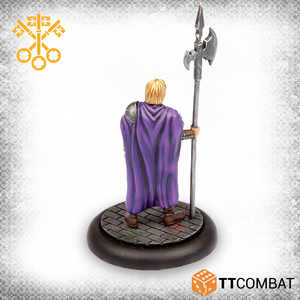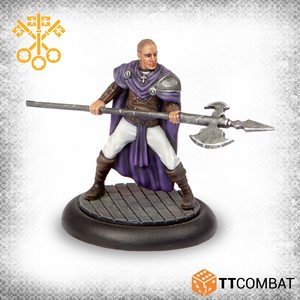 The occupation of Venice by the Vatican has left a sour taste in the mouths of its citizens. Leading the armies of Avignon is Patriarch Bishop de Bernis, a powerful mage sent by the Pope himself to retake the godless lands with extreme prejudice.
If you're looking for a tough-as-nails gang, look no further than this box! Patriarch Bishop de Bernis is a unique Leader with incredble magical ability. He's followed by no fewer than three Bishop Guards armed with halberds. For some real power, the Avignon Guard has been sent from the Vatican, clad in full plate armour and wielding a massive greatsword.
Contains 5 resin miniatures and 5 plastic bases. Cobblestone bases pictured not included.
Resin miniatures supplied unpainted and unassembled. This kit will require cleaning and assembly, and could need some small holes filled.