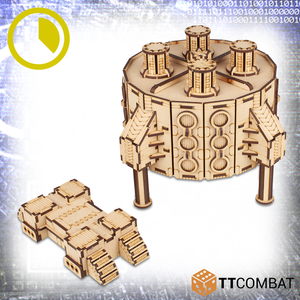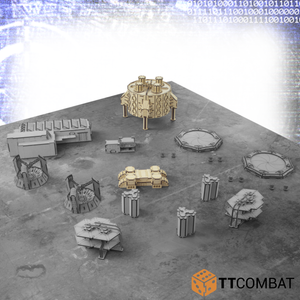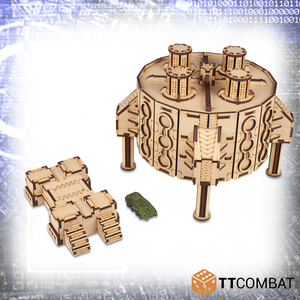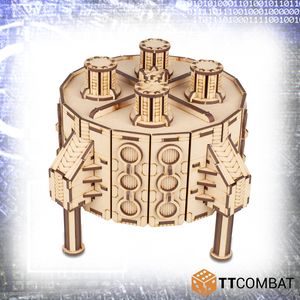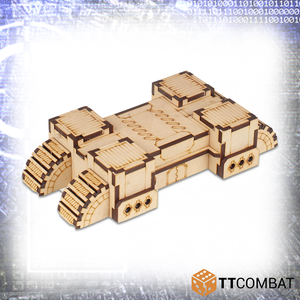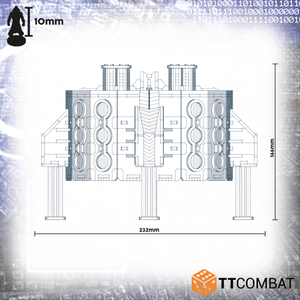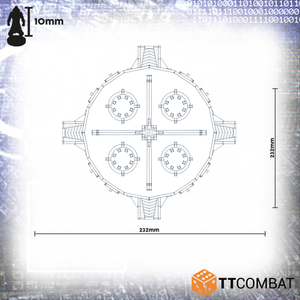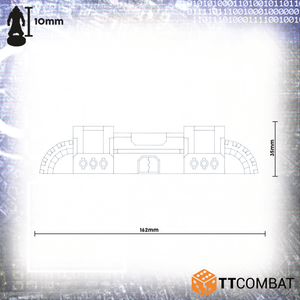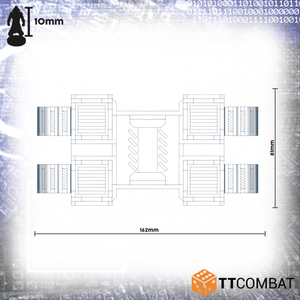 Some say the Ashford Pressureworks looks like a big drum, and they'd be right. Inside however is the most advanced pressure alteration system known to man.
The Ashford Pressureworks contains 1 large pressure building and 1 small relay hub. The smaller building is great for a small objective room, with entrances on either side and plenty of space on top for troops. The large pressure building is a bit precarious perched on those pipe-like legs, but provides great line of sight blocking for aircraft while still letting tanks freely roll underneath it.

Ashford Pressureworks are made from 3mm MDF. Designed for Dropzone Commander, they'll work perfectly well in any other 10mm sci-fi wargame.

Model supplied unpainted and requires assembly. Some kits will need cutting and sanding for a perfect fit - always dry fit your models first for best results. We advise using PVA glue for assembling. Any miniatures are for scale only and not included.