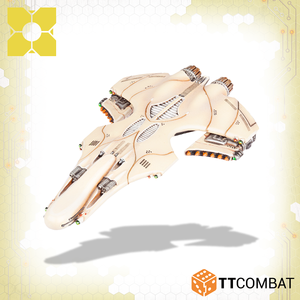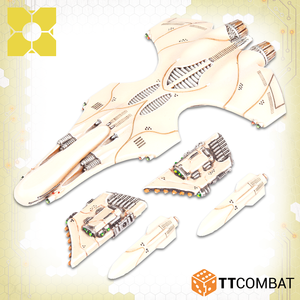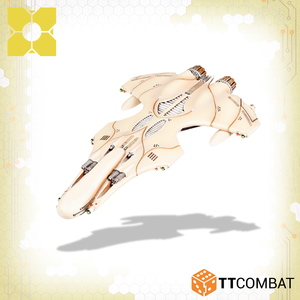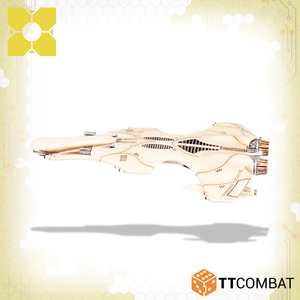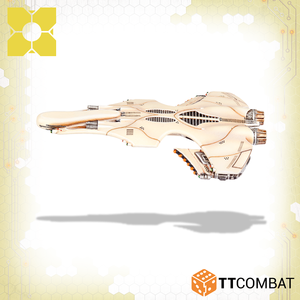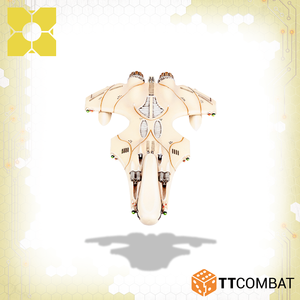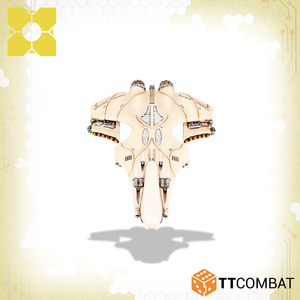 Athena Air Superiority Fighter
The Athena is a formidably armed, multi-role heavy fighter. Powerful and well armoured, a single Athena can be more than a match for several lesser interceptors in the hands of a skilled pilot.
The Athena is the largest and best fast Aircraft around. It's the fastest, is super mobile, and has so many guns. Twin Rail Repeaters will help it take down enemy fighters, while its Stealth Missile Battery offers a little light vehicle hunting power. You have a choice of either Cruiser Missiles which - while limited in number - pack a massive punch at Energy 12; or Shooting Star Missiles which are unlimited and match the Stealth Missile Battery in power (with Penetrative as well), but have the handy bonus of ignoring all cover.

Contains 1 multi-part resin miniature with parts to arm with either Cruise Missiles or Shooting Star Missiles.
Resin miniatures supplied unpainted and unassembled. This kit will require cleaning and assembly, and could need some small holes filled. Any miniatures or scenery are shown for scale only and not included.