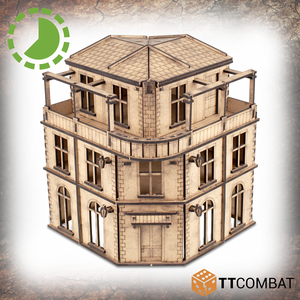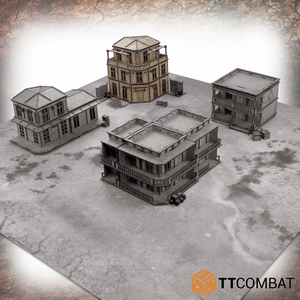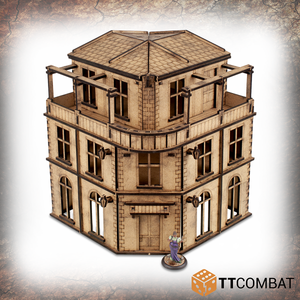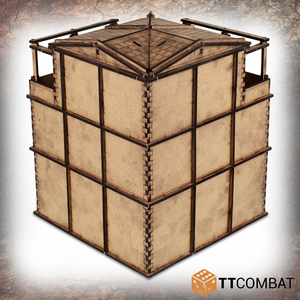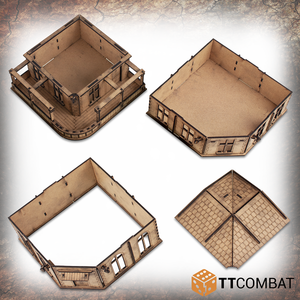 "Ah.. Mon Cher, do come in! We have rooms available and the bar is fully stocked. Time for a party, no?"
Auberge Beaumont is a perfect large centrepiece for your deep south board. Playable roof and balcony area gives great verticality to anyone willing to climb it. Designed in a bayou town style, they feature removable roofs and floors, giving them a fully playable exterior and interior. Combine this kit with other French Quarter buildings range to create a sprawling board!

The Auberge Beaumont kit is made from 3mm MDF. It is a great scenery kit to use in eldritch fantasy skirmish games, and will work perfectly with 28-32mm games and miniatures.

Model supplied unpainted and requires assembly. We advise using PVA glue for the best results. Any miniatures are for scale only and not included.