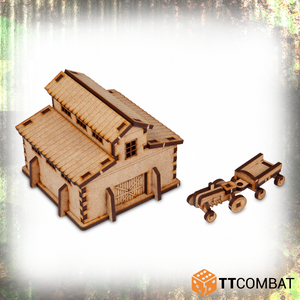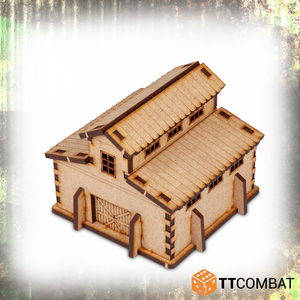 ***LAST CHANCE TO BUY! ONCE THIS IS OUT OF STOCK, IT'S GONE FOREVER!***
Barns are useful for storing machinery and grain for the winter... or a massive tank hiding in plain sight for an unsuspecting enemy.
This cosy little barn comes complete with its own tractor!
This kit is made from 3mm MDF. It is a great piece of scenery to use on the tabletop for 15mm world war games.
Model supplied unpainted and requires assembly. We advise using PVA glue for the best results.
WIDTH
DEPTH
HEIGHT
Dimensions
10cm
7.5cm
9cm
Instructions
Download