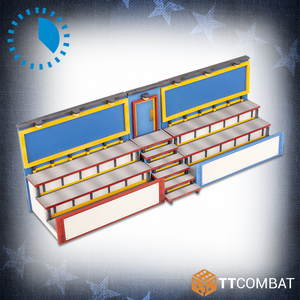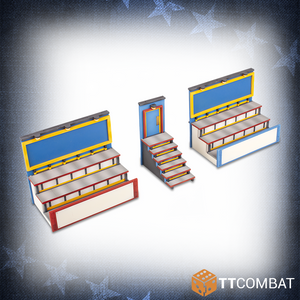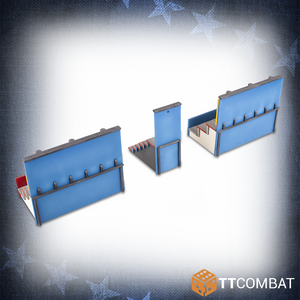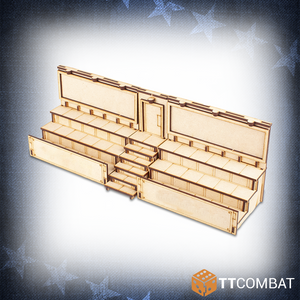 Roll up, Roll up, Take your seats!

This kit can either be used as seating for your RUMBLESLAM ring or for a fantasy American football stadium.

The Bleachers themselves provide enough space for a 25mm miniature base to fit comfortably in the stands, giving you space to display your painted wrestlers while their friends and competitors duke it out for supremacy.
This kit is made from 3mm MDF.
Model supplied unpainted and requires assembly. We advise using PVA glue for the best results. Any miniatures and neoprene mats are for scale only and not included.
Paints Used: Poster boy blue, Troll skin blue, EAA blue, Mummified khaki, Phantom ivory, Capo red, Viscera red, Bloody rites, Boo yeah orange, Spotlight yellow, Khepri sunrise yellow, Black, White, Gunmetal, Supernova chrome, Ospedale grey, Ostrich feather grey.