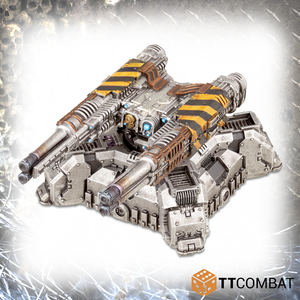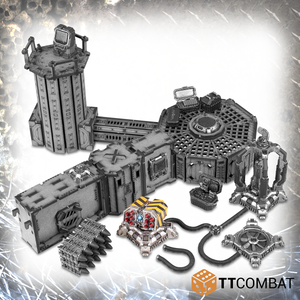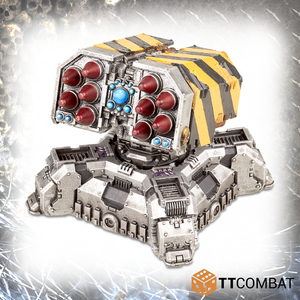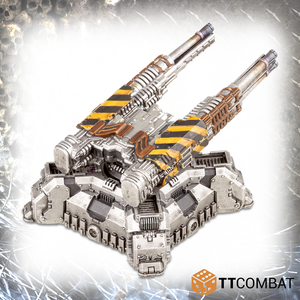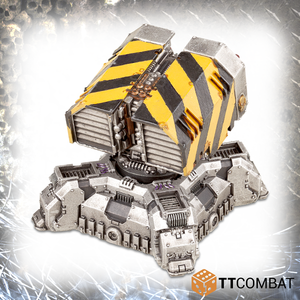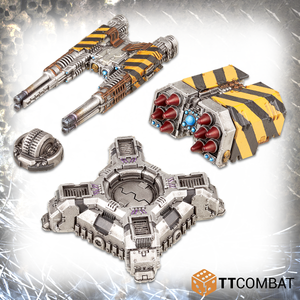 Bolstered Drop Emplacement
This position isn't staying unguarded for long - reinforcements are dropping from above!
The Bolstered Drop Emplacement is perfect if you'd like to add some extra firepower to your board. It comes with a choice of either a Quad Accelerator or a Hydra Missile System, so you can gun down your foes or barrage them from a distance.
This set contains 1 Bolstered Drop Emplacement with a choice of 2 weapons.
Resin miniatures supplied unpainted and unassembled. This kit will require cleaning and assembly, and could need some small holes filled.