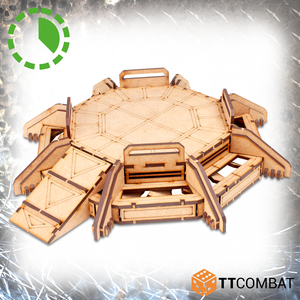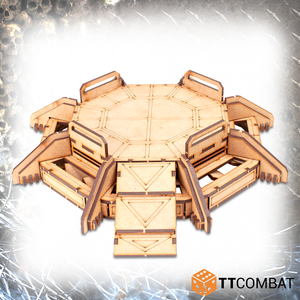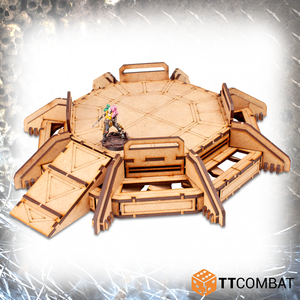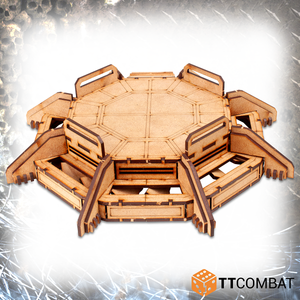 It hit us one day, as we were taking over control of planet after planet, that we were not doing enough to save the universe so we decided to put a big turbine on the underside of our landing pads, allowing us to move them freely between strategic locations without having to build more!
The Bolstered Landing pad makes for excellent line of sight blocking terrain, and a fantastic objective. It's big enough to fit even the largest of vehicles.
The Bolstered Landing Pad is made from 3mm MDF. It is a great scenery kit to use in sci-fi skirmish games, and will work perfectly with 28-32mm games and miniatures.
Model supplied unpainted and requires assembly. We advise using PVA glue for the best results. Any miniatures are for scale only and not included.


WIDTH
DEPTH
HEIGHT
Dimensions
260mm
290mm
60mm

Instructions
Download